GMB Optimization Experts
In our research, we have seen that 25% of businesses receive more than 100 calls each month from Google My Business.
Get A Free GMB Audit Report!
GUARANTEED RESULTS
We can guarantee that your GMB profile will be optimized and will rank on Local 3-pack. You can check our other clients GMB profile that we have done for them.
FULL REPORTING
You will receive weekly and monthly GMB management reports that we are working on to see how we are doing on your GMB Profile and your GMB ranking as well.
INCREASED SALES
As we are Google My Optimization experts, we will work to rank your local business on Google Local 3-pack which will help you to get more calls than your competitors. It helps to increase your sales.
Are you thinking about moving your business online? There's just so much to it: social media advertising, SEO strategies, Google Ads, web development; the costs keep on pilling up. Start with Google My Business to provide your company with extensive internet visibility that will dramatically increase sign-ups, site visits, phone calls, and other important conversions. This free tool is your secret to expanding your business and gaining a loyal customer base. So what is Google My Business? And how can you take advantage of it? Here's everything you need to know!
Why Google My Business Is The Best For Local Ranking?
Are you a business owner that caters to a local audience? If you haven't thought about getting enlisted on my Google business, then this is a sign for you to start! One of the easiest and most cost-friendly ways of increasing your foot traffic is by optimizing your GMB profile and ratings on Google Maps.
The logic is just as SEO rankings work, being on any other page than the first is close to your business is invisible to prospective customers. Google My Business rankings and the prized Google Maps Pack are like Pandora's Box, bringing maximum exposure, improved trustworthiness, increased relevancy, and high traffic influx all at your doorstep. If your company is well-known, these are huge traffic generators for both your website and business.
The higher you appear in the company directory, the more credible you become. The more credibility you earn, the greater the influence of your company on the target audience. But for that, you need to have a place in the Google 3-Pack.
Don't know where to start? Try our GMB listing and optimization services!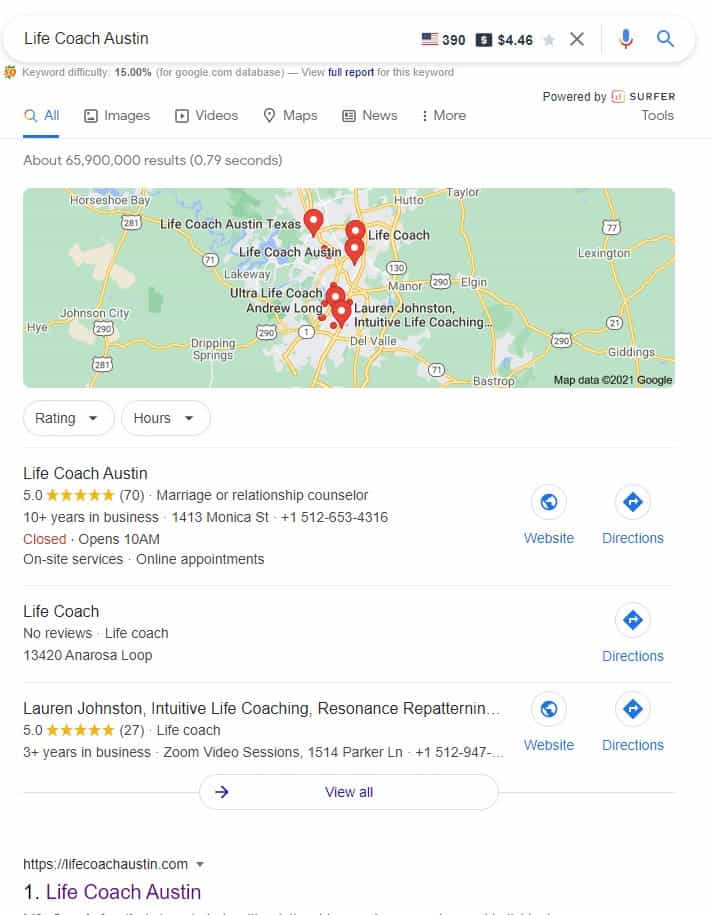 I contacted CUBE DIGI MEDIA to optimize my lifecoachaustin.com's GMB Profile. They ranked my business Google in Local 3-pack within 3 months. Great job guys.
Featured Google My Business Services
Add optimized Business info
Set up Google My Business site
Weekly Optimized GMB Posts
Monitor Reviews and Optimization
Products & Services Management
Identify & Fight Spam Listings
Monthly Reporting & Insights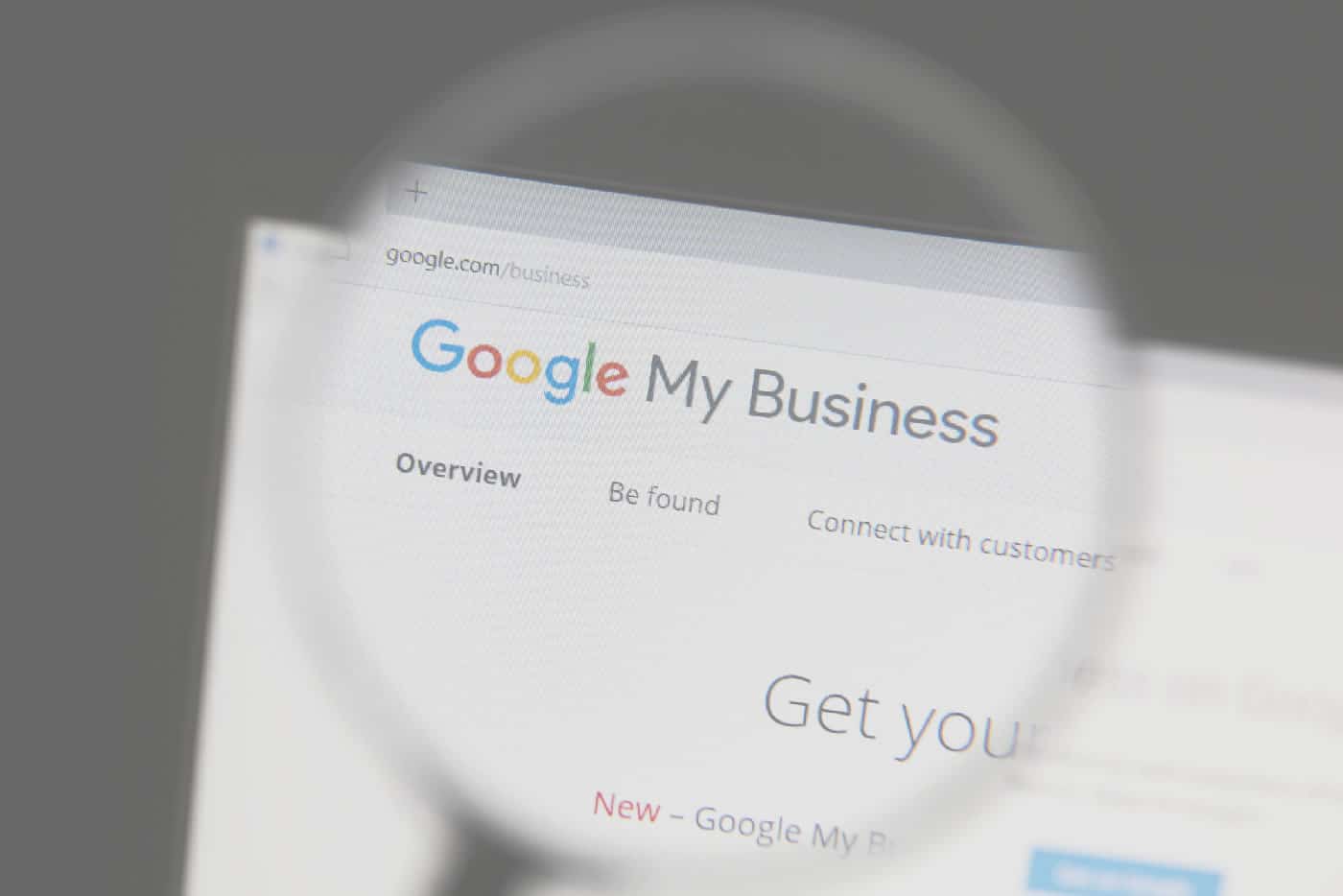 Suppose you haven't heard of Google my business which is also known as GMB for short, or have some queries about it. This section will answer all related questions to help you understand better. So what is Google my business, and why is everyone talking about it?
Google My Business is a service that allows you to maintain and enhance your Google Business Profile. What is a business profile, you ask? Think of your business profile on Google as a business listing on the search engine. So whenever anybody looks up a business on the internet via Google, the business profiles that appear on Google maps and in the local results is the perfect example of a Google business profile.
To make things even simpler to understand, consider setting up a Business Profile to be exactly like uploading a location to Google Maps. Google only requires the company name, location, and category; therefore, anyone can upload a location on Google maps from a resident to a listing generator.
Once Google determines that it is not a duplication, the Business Profile for that location will be created. Customers may then post reviews, upload photographs, ask questions, and even answer questions on the Business Profile. Google may also fill the Business Profile with information gleaned from other websites.
How all of this is related to Google my business? Well, the fact that just about anyone can make a business profile means that if you don't have a Google my business account, your business profile can still exist. The only catch is you won't be able to control the information that is associated with your business nor the reviews being displayed.
It doesn't matter whether you have made your business profile or it is made by someone else. One bad review on your business profile could potentially ruin its reputation. Here is where Google My Business comes into the equation. By creating a Google My Business account, you will be able to manage, modify, maintain, and enhance your Google Business Profile, all for free.
So to summarize, Google My Business is a free service that enables you to advertise your business's Business Profile and website on Google Search and Maps. You can discover and communicate with your customers, publish changes to your Business Profile, and watch how consumers are engaging with your business on Google using your Google My Business account.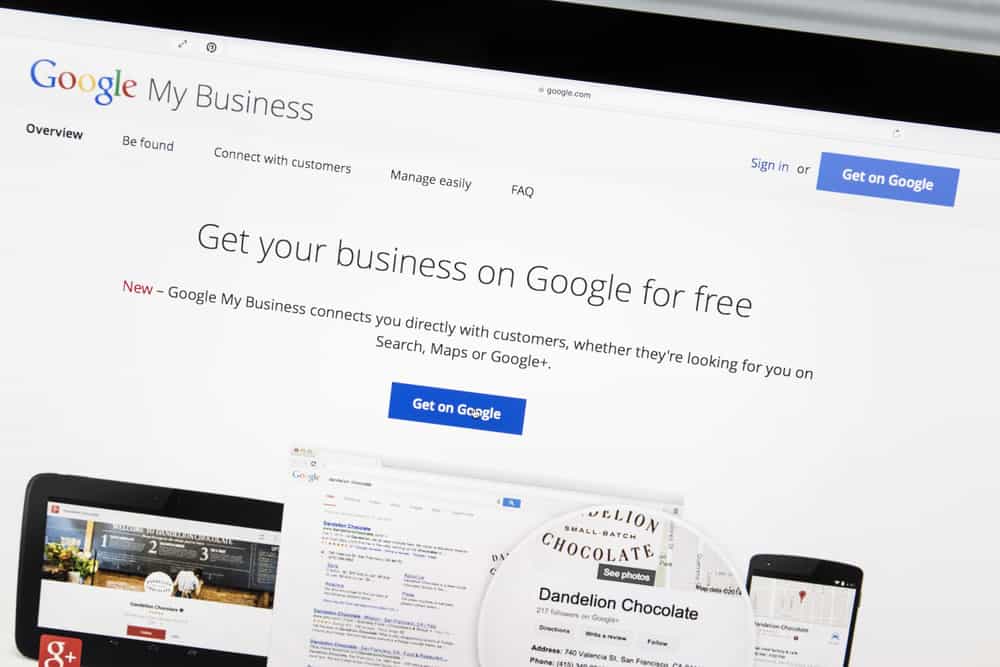 Now that you understand the basics let's dive deeper into why Google my business is so significantly important for your business.
 Increases Visibility
 In the last two years, smartphone inquiries for "where to buy" and "near me" have increased by more than 200 percent. But what is the point if your business isn't visible to your customers? A Google My Business listing is essential if you want to improve your chances of appearing in local search results.
Whenever someone browses for a product or service on Google, the first three results are generally Google advertising, followed by a map with the Local 3-pack, and finally, the organic results. One of the most significant advantages of creating a Google My Business listing is that it increases your company's exposure on the internet.
So the three businesses that show up on the Google 3-Pack are a lot closer to gaining business when compared to the rest. So if you are a part of the top three, the user is likely to visit your business before even checking out your website. Another great thing is that your business will appear before the organic search results, hence guaranteeing a spotlight on your business, making it easier for people to discover you, whether online or offline.
 Helps With Brand Awareness
Do you want to spread the word about your business? Or perhaps you just launched a new product or service and are looking to raise awareness? Google my business listing is the perfect way to achieve that. Listings give essential information to searchers fast, assisting them in finding the correct business and deciding on a visit or purchase.
GMB enables you to exchange information about your company, such as your address, contact information, and business hours. It also allows you to share news, updates, alerts, deals, and other information. These postings appear in Google Search and Maps, allowing you to stay in direct contact with and inform potential consumers.
Having a Google My Business listing can help a company stand out among the myriad of search results as they ensure that your company name appears in brand name inquiries, which is never a surety with organic search results.
 Customers Can Engage With Your Business Easily
It is a known fact that minimizing points of friction is essential for the success of the business. These pain points can slow down customer engagement and retention, which can have an adverse effect on your sales cycle.
Having a GMB profile makes it super easy for your customers, both current and future, to reach you. They can not only find you easily on the web and get to know more information but also contact you directly without even leaving the search engine. The message featuring on Google enables the company representative to have direct and open communication with anyone who has a query.
This feature is very beneficial for lead generation, as you can contact a lead in real-time and rectify any concerns they might have. The messaging feature is an optional choice that enables the business owner to respond to any query being made via a messaging app or even text messages.
 Strengthens Your Business Appeal
Reviews can make or break the reputation of a business. Most customers read the reviews to make a decision when it comes to choosing a business for their specific needs. These reviews let them get an idea of the quality of service or product you offer. Often it is these reviews, especially if you own an online business, that become the first point of contact for the potential client.
There is no doubt about the fact that usually, the business with the highest reviews wins the race and is chosen by the customer. Using Google, my business allows your clientele to give you feedback in the most hassle-free way. You can use these reviews to build credibility, customer trust and also highlights areas of improvement so you can keep on improving the quality of your service or product.
Another reason why Google my Business is crucial for your organization's online presence is that it is these reviews on whose basis Google determines your page ranking. Additionally, timely responses to your reviews demonstrate to your customers how excellent your customer service or assistance is.
Through this feature, you can maintain the high quality of products and services, collect positive feedback, and set the foundation to gain new prospects as well. Since it also adds to your overall rating, it can be an important point of differentiation for your business, giving it an edge that your competitors might not even have.
 Brings In More Traffic
Without even a doubt, being listed on Google, my Business can bring in more traffic and leads to your business. The verification process of being listed on GMB builds credibility and trust, demonstrating that you are a legit business.
It brings in a greater ratio of local traffic to browsing users and is also the first impression anyone could have of your business. Don't forget that having a nice profile goes hand in hand with having a responsive website that has a great user interface and design.
If your website does not load quickly, it can be a problem. As the user might back out and leave therefore ensure that your website is just as impressive as your business profile on GMB.
 Provides Customer Insights
How great is it that you can gain valuable customer insights via GMB? Yes, after you set up your Google My Business page, Google will send you a monthly insights email that will have data about the success of your local listing.
It will offer crucial statistics such as the number of individuals who read your listing, how many clicked to visit your website, and how many phoned you straight from the listing information.
This insight is not just important to see how your online presence is impacting lead generation, but it can also help in identifying any areas that are lacking or need improvement to better your business even further. You can optimize your digital marketing strategy based on these results for even better results.
 It's Free And Easy To Set Up
While there is no doubt that there are many ways of .promoting your business online and expanding your reach, but such techniques and tactics often require hefty investments that could be used in other business areas. Google my Business, on the other hand, is completely free.
A GMB listing has several potential benefits; not only can you save up on additional costs, but it is quite simple to set up and put your company on the GMB listings. Therefore it is an excellent approach to safeguard your company's internet reputation and build a favorable presence.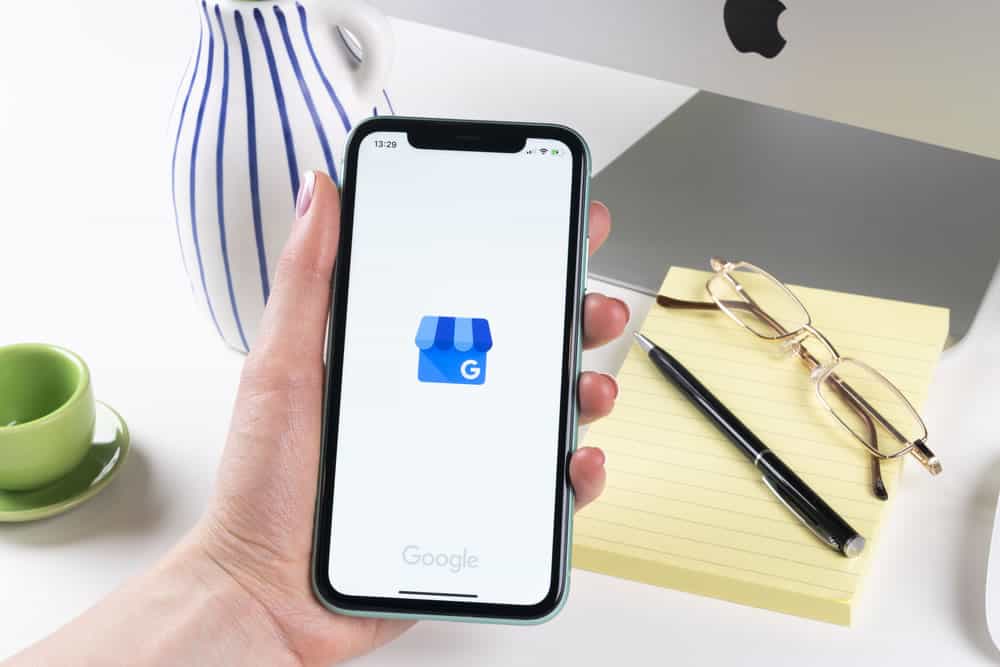 The Google 3-Pack is a technique used by Google to showcase the top three results for local SERP results. It makes the search relevant to the location where the user entered the query by using the user's location.
The 3 Pack appears beneath sponsored advertising but above organic search results. It is designed to make it simpler for consumers to rapidly discover the business they are searching for. The Google 3-Pack is a method through which Google delivers query results when users search with a local context. The Pack includes three local companies, a map of their location, and general information about the enterprises.
So instead of going through a page full of search results, the user can view the top three most recommended businesses. Once they click on one of the options best suited for them, Google takes them to a place with a relevant listing of 20 businesses where the clicked business is on the top.
The user can go to the website, phone the company, or obtain instructions. The chances of anyone going through the hassle of looking beyond the top three search results are slim. While search results on the first page that are not in the 3-Pack still generate a lot of traffic, traffic creation on the second, third, and subsequent pages is decreasing. After all, why would a user explore any further when Google has gone through categorizing what it considers to be the top businesses? Therefore, people are less inclined to interact with results that appear below the Google 3-Pack.
The competition is rigorous, and thus not every company can make it into the top three. So how do you get your business to be on the Google 3-Pack? To be even a contender, your business must have a Google my business listing, as this is where the search engine extracts information about your business to be viewed by users.
Combined with a variety of SEO methods, as well as adding as much information as possible in your listing, such as photographs and reviews, can allow for Google to consider your business as relevant. Once Google recognizes your business as helpful for the query generated by the user, your business can be on the Google pack-3.
However, the fight to remain on top doesn't just end here; to stay on the top 3 most relevant search results, your Google my business listing and website must be maintained frequently to guarantee you do not slip out of the Google 3-Pack.
Having your business listed on Google 3-Pack certainly has its rewards. According to research, the CTR for the top result on Google is 34.36 percent. Imagine the extent of influence your business could have just by this. It will not only increase the credibility of your business but gaining new customers would also become so much easier. The good news is that we can help you optimize your Google my business profile so you can secure a place on the Google 3-Pack!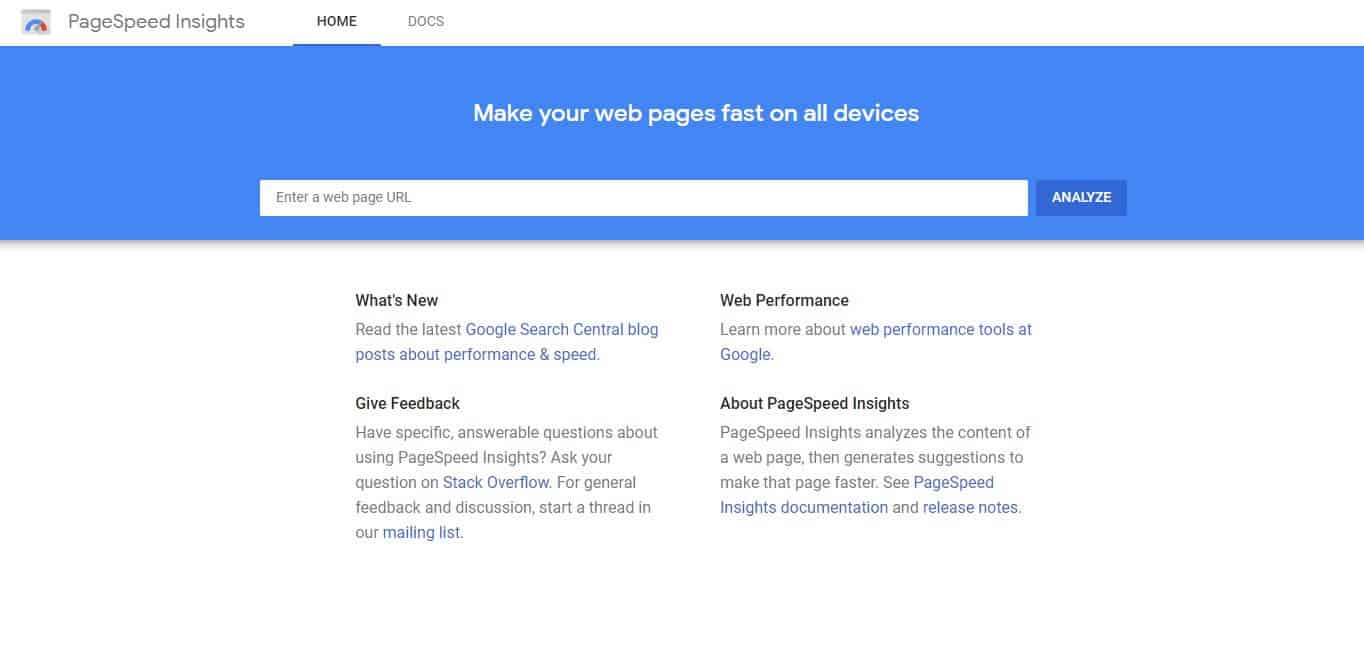 To utilize this tool properly, it is pertinent to understand exactly how Google determines local rankings of businesses. Here are some pointers:
Accurate And Complete Business Information
This is a no-brainer; if you provide fully detailed descriptions of your business and services, it will become easier for Google to find you. Your relevancy is possibly the most crucial factor for the search engine to show your business as a result.
Like I said, your relevancy to the search query is very important. One way that Google determines your relevancy is based off on your location. Your Google ranking depends on how close you are to the user doing that search; the farther away you are, the less relevant you are for Google. If you haven't provided your accurate location data, Google will calculate the distance on its own depending on the information it possesses about your business which can lower your rankings.
I've mentioned this already; I will do it again. Your customer reviews and ratings also play a role in your business's Google rankings. Google review count and score are taken into consideration when ranking local businesses: more reviews and good ratings will most likely enhance a business's local position. So it is always a good idea to generate as many positive reviews and ratings as possible. A great way to do that is via Google my Business listings.
The importance of a firm is also determined by information gathered by Google from various sources on the internet, such as links, articles, and directories. Because your position in search results is crucial, SEO best practices also apply to local search optimization. When it comes to local, your company's total organic search presence is a ranking determinant. So, in the end, all of your usual, everyday SEO techniques to enhance your rankings, whether on-page or off-page, come in handy for local rankings as well.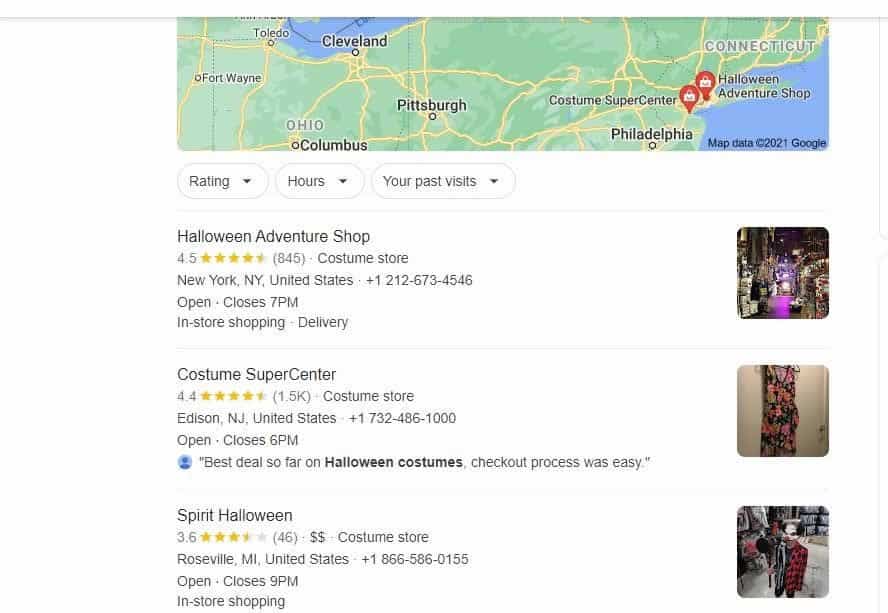 I hired them to rank my carpet cleaning business on Google Local 3-pack. I can say they are the real GMB experts because they ranked my business on Google Map for Worcester Location within 2 months. Highly Recommended!
Does Your Business Qualify For A Google My Business Listing?
If you are thinking about getting enlisted on Google my business, it is important to check beforehand whether your business is qualified to take advantage of this free tool in the first place. For your business to be verified, it must abide by the following guidelines.
A firm must make in-person contact with consumers within its specified hours to qualify for a Google Business Profile. So a brick-and-mortar business that has a physical site or storefront where consumers may visit during business hours, such as Spas, restaurants, florists, retail businesses, and beauty salons, are the easiest to get verified.
If you do not work from a physical site or storefront and instead travel to your clients or meet them in public, you have a service-based business. This can be a little tricky, as you will need to provide extra information to get verified. Services such as virtual kitchens can be categorized as a service are business and are eligible for verification.
Vacation houses, model homes, and empty apartments are examples of rental or for-sale properties that are not eligible.
A continuing service, lesson, or gathering at a site that you do not control or have jurisdiction over does not qualify for a Google my business listing.
Lead generation agents or firms cannot use Google my business to get locally listed.
Cube Digi Media's GMB Services in Details
We are the GMB experts and know how to rank a local business in Google My Business as Local -3 Pack. Our GMB Optimization Services are as follows:
Do you want your Google My Business listing to outrank your competitors? Then our Google My Business Optimization Service is just what you're looking for. We offer listing optimization services where we improve business profile pages to increase their search exposure, click-through rate (CTR), and conversion rate (CR) and even create more sales. Our experts discover keywords, improve the listing text, image content, and boost the number of reviews of your business after conducting extensive research on your sector, understanding your company potential in the specific region, and comparing the incoming number of leads to prospective leads.
Add optimized Business info
We ensure that your target audience doesn't have to read between the lines. Your GMB listing should communicate its location, what it does and the goods and services offered. Our professionals add the most detailed and accurate information to increase your relevancy and improve your ranking.
Set up Google My Business site
As soon as your Google My Business listing is validated, our team of professionals will start to work on properly configuring your listing. We don't let you miss out on any chance to build and market your brand.
Ongoing Strategy Meetings
We understand that the fight to stay on top is never-ending; therefore, we also conduct ongoing strategy meetings, where you can get an idea of what it takes to maintain your position once the ranking has been achieved. Our professionals will design a personalized action plan outlining how you can continue to optimize your listing and maintain your ranking.
It is critical to set your company hours, but it is critical to update them anytime they change. In the age of COVID-19, it has become even more important to have accurate and updated business hours posted online to maintain your site's credibility and user satisfaction. You can leave all these worries to us and focus on your business.
Adding Photos and videos to your listing are essential to optimize your GMB listing; however, it is not a one-time thing. Get images that have been extensively meta-optimized and include a geo-tag to inform Google when and where the shot was taken with our help. Let the experts handle your online image with quality, updated, and new content that brings in traffic like never before.
Weekly Optimized GMB Posts
New content optimized with keywords is our secret to success! We will make sure we post regular, fresh content every week to optimize your GMB Posts.
Monitor Reviews and Optimization
Break records by creating a bespoke review strategy that matches your company's culture and aids in the development of brand loyalty while persuading browsers to become customers. We don't just ask customers to give your business reviews; we ensure that they are authentic. Our experts can also respond to posted reviews in a timely fashion. We are adding more value to your customer care and branding.
Be on top of your listings and give timely responses to any questions asked with our proactive Q&A management services. Our team regularly checks your listing to ensure that no question is left unanswered.
Products & Services Management
Our GMB management service professionals can work with you to produce appealing content and include all of the necessary features and details to increase not just engagement but also a business.
Identify & Fight Spam Listings
We can assist your business in the elimination of unfair rivals and the creation of new ranking opportunities. You can employ us as a Google My Business anti-spam report and analysis partner. We routinely monitor the Google Maps listings for spam and techniques such as keyword stuffing, false addresses, virtual offices, numerous listings, and other unethical activities that distort SEO results.
We will conduct a detailed audit of your GMB listing based on optimization best practices. Our review will contain a thorough checklist outlining the status of your listing.
Monthly Reporting & Insights
Every month, your Google Maps rating will be checked. Get a full view of how you rank locally in Google Maps for certain keywords with monthly reports.
Frequently Asked Questions
Some of the FAQs asked by the the customers before taking our Google My Business Optimization Services are as follows:
Are You Ready to Optimize Your GMB Profile? Hire Us Today Now!
Cube Digi Media will keep your company at the forefront by keeping it updated and optimized—my Google Business Profile. To optimize your page, all you need is time and information, which we have in abundance. Contact us right now to talk with a member of our team who will be delighted to assist you!
Book A Free Google My Optimization Consultation!