Social Media Management
Social Media helps to grow brand awareness. Our Social Media Experts managing our client's social media pages. To design and manage your social media pages, hire us today!
Get My Free Social Media Management Proposal
BRAND AWARENESS
Our social media management service can help to grow your brand in the online. You can view our client list to see how we have done for their social media pages.
FULL REPORTING
You will receive weekly and monthly reports on the social media pages we are working on to see how we are doing for your brand or business on the social media.
INCREASED ENGAGEMENT
By employing an Social Media Management company with a proven track record you will see considerable growth in your customer engagement and which generates more sales.
Researching on Social Media Management Service? Well, we're glad that you landed here because we are going to make your while worth it! We will be explaining Social Media Management Service from every aspect so that you don't have to read different articles. Here, we will be telling you everything about Social Media Management services that you didn't already know. So without wasting much time, allow us to enlighten you.
What is the importance of social media management in Business?
The importance of social media management for business is unreal. Social Media Management helps the business grow. It also increases the output of the business. Let's discuss them in detail.
Content creation is not an easy task. It takes a lot of hard work and brainstorming. It can be very time-consuming at times. Social Media Management can help in the creation of new content to engage with the audience.
Turn business into 'brand'
Social Media Management can help you gain your customers ' trust. When a customer sees consistency in a brand, he automatically trusts the brand. Social Media Management can help you make your brand more approachable for visitors and customers.
When a brand is constantly communicating with their viewers, it make the brand top-notch. Social Media Management can help in maintaining the position of your business. It will also ensure the success of a business.
Social Media Management can also help in managing the online community. A business that has social media presence attracts many kinds of people. It makes it very easy for the customer to check your business out.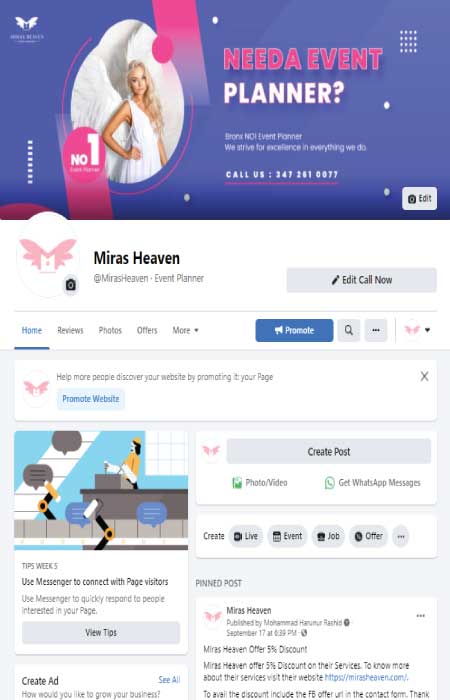 I hired CUBE DIGI MEDIA to manage my pro pest control's Facebook, Twitter, YouTube, LinkedIn, Pinterest, Instagram pages. They are doing great. Their social media management service helps a lot to grow my business brand and sales. Thank you
Featured Social Media Management Services
Content and Post management
Managing Social Media Pages
Managing Paid Social Media Campaign
Build Relationship and Responding
Monitoring Social Media Performance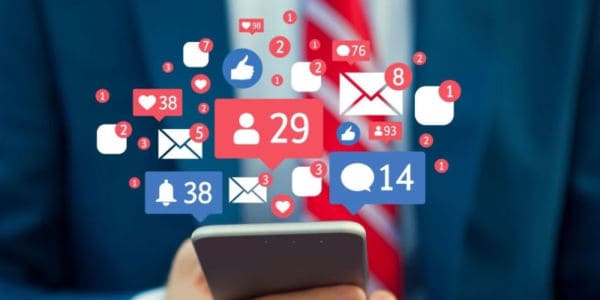 There are countless benefits of Social Media Management. If you don't already have the benefits of Social Media Management, after reading this heading, you will question yourself that why you don't have one. Let's have a look then, shall we?
Brand Awareness
Social Media Management helps people discover your brand. There is a good chance of 50% that your potential customers might not even know about your brand. Even if they are interested, they don't know how to find a brand.
Social Media Management helps the customers discover your brand. Brand awareness is important for all kinds of the audience because people talk, and when they see your brand advertisement, even if they are not interested, they might tell their friends who they are.
Increased Traffic
Now, if your business has more visitors to your websites, it is obvious that many of them will be interested in the services that you provide. This means that your sales will also be increased.
Make sure that you never compromise on the quality to gain your customer's trust. Social Media Management Services can help in increasing sales by increasing organic traffic on your website.
Improved Search Engine Rankings
Social Media Management can improve the target reach by improving the position of your website on search engines. We already know the importance of a website that has good SEO.
We don't need to dig into the details because the higher the position on a search engine, the better the reach. People always tend to go for websites that are on the top rankings.
Cost-Effective
We think social media provides the best advertisement packages at the lowest rates. These have not only the lowest rates but also the best results. Social Media Management is best for both small businesses and large enterprises. Social Media Management provides flexible packages for every business at every rate.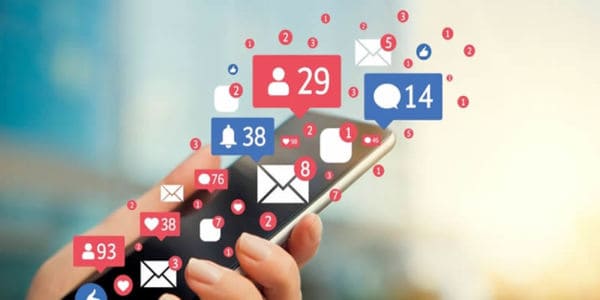 Here, we will be listing the tasks that Social Media Management includes. There are many tasks, but I will list the most main and important ones. Let's hop in.
Manage Social Media Accounts
If your business is on social media, it is a good chance that it is on every popular platform. One account is never enough for a business. Sometimes a business has branches etc., all we're saying is that there is a good chance that your business has more than one accounts. If so, it is a huge task to manage all of them. Social Media Management helps in managing different accounts. This will help you save time.
Scheduled Posts
Now, if you have multiple accounts, it is impossible for you to stay inactive. One should always keep their followers and visitors updated. Therefore, there should be an adequate amount of posts on your page.
To manage those posts and think about what should be put in the Social Media Management helps. Social Media Management can help you align your posts so to make the procedure hassle-free. It is always best to have scheduled posts so that you never forget and post at the last moment.
Listen and respond
Customer always like to be heard. Most of them may have some queries. To answer those queries and suggestions, Social Media Management jumps in to help. Customer always prefer a business that responds and acts to their suggestions, advice, queries, and whatnot. we mean, who doesn't like to be heard!
Analyze the engagement
Analyzing the engagement on specific posts, stories, etc., is whole another task. It is a very important task as it helps you analyze the flaws and shortcomings. Social Media Management can work very efficiently in the canalization of the reach of your posts.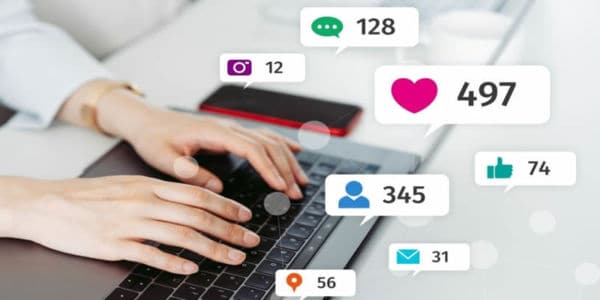 Now, the real question is how to get started. We will be listing some of the beginner-friendly steps on how to get started with Social Media Management. Let's have a look at it and get you started!
Foundation Knowledge
You will need to have foundation knowledge about the service you are getting. Analyze the benefits, the procedure, your budget, etc. You need to know what Social Media Management is before getting started with it. If you have read my article till now, you must know its meaning. Make sure that you read this article thoroughly before you get started.
Experience
Next step is to do your research. Just don't think too much. If you think a site is good enough, take their Social Media Management. All I am saying is to get some experience so that you know what you are getting yourself into. You should have experience because everyone learns from experience. I hope your experience is a good one!
Conduct a free local seminar
This is a very important step. Conduct a local seminar or webinar and make sure that it is free. Invite businesses from your local space. These seminars will help you display your expertise and services. It will help people get an idea of what you are trying to promote.
Partner up with Digital Marketing Companies
Lastly, choose a good Digital Marketing Company such as ours to get started. Make sure to go for an experienced company because they know what they are doing. Analyze your budget and opt accordingly. Go and do your research and opt for a good one.
Cube Digi Media's Social Media Management Services in Details
The most difficult task is setting up a page. Everything should be according to a theme. It can be very tricky for some people. Let us help you in setting your page up and designing it. Our experts will never disappoint you, and that's a promise!
Content and Post management
We will also help in posting the content and managing your time. Some people post too much and annoy people. We post just the right amount of time so that we don't annoy your future customers and still keep them updated. Content and Post management is very important when a business has multiple accounts.
Managing Social Media Pages
Managing social media pages can be very time-consuming and difficult at times. If you are someone who has their business pages on different social media platforms, it can be very hectic for you to manage your business along with managing your social media pages. Well, let us help you out!
Build Relationship and Responding To Social Media Followers
Who doesn't like to be heard? Costumers or even visitors love when one responds on their page. Though, it can be very difficult to reply to a number of people. But you got to do what you got to do, right? We can help you out by responding to each and every social media follower and build a relationship with them. Leave it all on us!! Forget spending hours and hours replying to hundreds of comments because we have got your back.
Managing Paid Social Media Campaign
Paid Social Media Campaigns really help your business to grow. It is a huge responsibility to select who will be perfect for it. Another hard task is on closing a deal and making sure that you are getting a good ROI on it or not. Our experienced experts can help you close a deal and making sure that you are getting the maximum benefit out of it.
Monitoring Social Media Performance
Checking if your strategies are working is a very tricky task. It is an important one too. It helps you decide whether something is working or you need to change it. Analyzing Social Media Performance will help to get the maximum out of it. We make sure that all of our strategies and plans are working to provide you with the best services possible. Get in touch ASAP to know all about it.
Monitoring and reporting help businesses know that Social Media Management Services are working. It will ensure you that your business is doing great and you did the right thing to choose us. It will help you to monitor your PR activates.
Frequently Asked Questions
Are You Ready To Engage Your Customers? Get in Touch Today!
So, what are you waiting for now? Get in touch ASAP to know what I am talking about. If you are someone who wants to grow their business, then this is a sign for you to get in touch with us, and we promise to provide you with the best of best. Because here, your business is our first priority.
Book A Free Social Media Management Consultation!