19 Driving School Marketing Ideas 2023 | It's Time To Dominate
Whether you are a startup or you have been operating your driving school for some years, there is always room to grow. One of the ways you can grow your business today is by applying proper marketing strategies.
Through marketing, you acquire new clients, valuable business partners and establish your reputation in the market. You attract more customers, and the numbers continue growing as long as you keep providing your targeted group with relevant informational and educational materials.
This post introduces some of the best marketing techniques and strategies you can apply to grow your business in 2022. You can use any of the ideas based on your specific business need and boost your revenues.
Why Do Marketing for Driving School Business
If you start and run a business with minimum efforts towards growing your customer base, your business is likely to stagnate or fail after some time. However, to compete effectively and remain in the market for many years, you need to apply relevant marketing.
Marketing enables businesses to attain both short-term and long-term business goals. Therefore, you should make your driving school one of the reputable driving schools in the market by applying the right marketing strategy.
Why should you market your business? The following are more reasons you should prioritize marketing.
You reach more people with details about the services you offer.
Marketing allows you to increase brand awareness.
You build your business reputation.
You get new students signing up for the course.
You get feedback from client's which enables you to understand the market better.
Top 19 Driving School Marketing Ideas 2022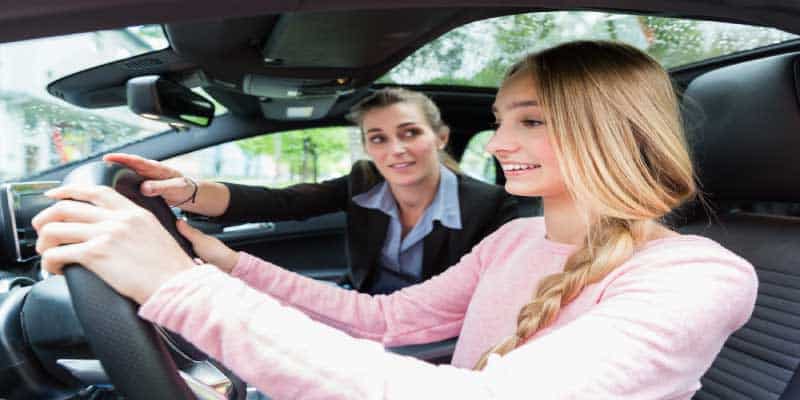 1. Build an SEO Optimized driving school Website
A website is a great place to share important information about your driving school and allow web visitors to make inquiries by filling the contact form.
With about 61% of the world's population using the internet, online presence is critical for every business. Therefore, you should prioritize online marketing by creating a website that is easy to navigate.
What Should You Consider When Designing a Driving School Website?
Visitors expect to and a way to quickly contact you. Therefore, include your location and contact information for the visitors to contact you quickly.
The first impression visitors get when they visit your website will determine if they will stay or move to the following website. You should ensure the website is professionally designed and easy to use to attract new users.
Ensure your website opens fast and visitors can find what they need with much ease.
Make sure that the content on your site is fresh and relevant. If possible, add some video tutorials which will probably help others solve their problems with better clarity.
The usage of mobile devices has been increasing over recent years, with over 56% of the population using mobile phones as of August 2021.
Your driving school website should be accessible and responsive when accessed through mobile phones.
Your business website should be up 24/7. To ensure there is no downtime, there should be website support available to fix the problem promptly.
2. Create and Optimize Google My Business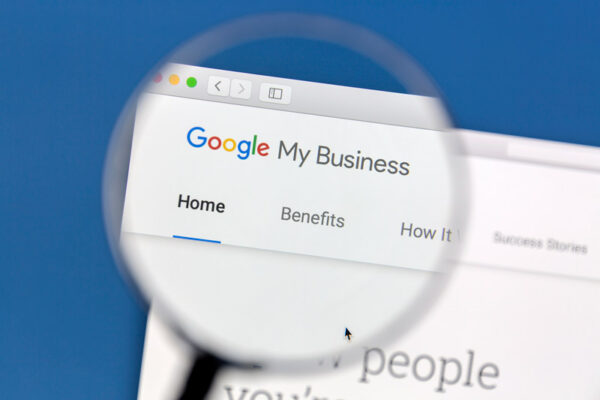 Google My Business Optimization is crucial in helping your potential customers know about your business and leave reviews after completing a driving course in your school.
Google My Business is a free feature where you can list your business. Client's looking for information on driving schools will likely come across your business. Your business becomes visible on Google Search and Maps.
Why Do Driving Schools Need to Claim Their Google My Business Page?
There are many benefits for claiming your Google My Business Page. The following are some of the benefits you should claim your Google My Business Page:
Boost your website SEO.
Your business will begin getting reviews, and you will be able to respond.
Your business begins being visible on google maps.
You have control over your business information displayed.
Builds your business credibility.
Google My Business allows you to give more accurate information about your business location. It helps you attract nearby customers and drive local sales by making it easy to connect with them online across Search, Maps, YouTube, and even Gmail.
How do I optimize my business on Google?
Since Google is the leading search with over 90% of people using it as their primary search engine, you should optimize your business to be visible on Google. There are various ways to optimize your business, and you should apply at least all of them for better results.
Claim your business
Complete your profile
Provide accurate contact information
Publish relevant content regularly
Upload high-quality photos regularly
Answer questions
Add a final call to action with a link back to your Driving School's website.
Content marketing is a great way to attract and retain clients.
Content marketing costs 62% less and generates three times more leads compared to traditional marketing. If visitors find helpful information about their driving needs and safety, they will likely consider you as a trusted service provider they can buy from.
Why Is Content Marketing For Driving Schools So Important?
90% of businesses use content marketing as one of their main marketing strategies. The following are reasons you too should prioritize content marketing for your driving school:
You get more people signing up for the course
You enhance engagement on social media platforms
Build your business credibility and reputation
Boost your business ranking on local search engines
Obtain more traffic from guest posts
4. Use Local Search Engine Marketing for Your Driving School
Driving school businesses get the highest percentage of clients within the locality. Therefore, you should concentrate on making your online business information easily accessible by the locals. Your driving school must have a strong online presence and be easily visible on local searches.
To increase online visibility, optimize the pages for accessibility on search engines, social networking sites, and mobile devices. Notably, 80% of mobile phone local searches convert.
5. Use Pay-per-click (PPC) advertising
PPC Advertising is a fantastic way to target people who are looking for your service. It's also a more affordable option than print ads, TV spots, or radio spots. You can set up online ads on various platforms such as Facebook, Instagram, and Google to direct the audience to your school website.
Would Your Driving School Business Benefit from Using Google Ads?
Many people search for information and products on google; hence there are many benefits of using Google Ads for advertising your driving school.
You will be able to:
Build trust among potential prospects.
Attract and retain clients.
Save money on advertising since it's cost-effective compared to other forms of advertising.
Rank high on search engines.
Get more traffic to your website and increase engagement.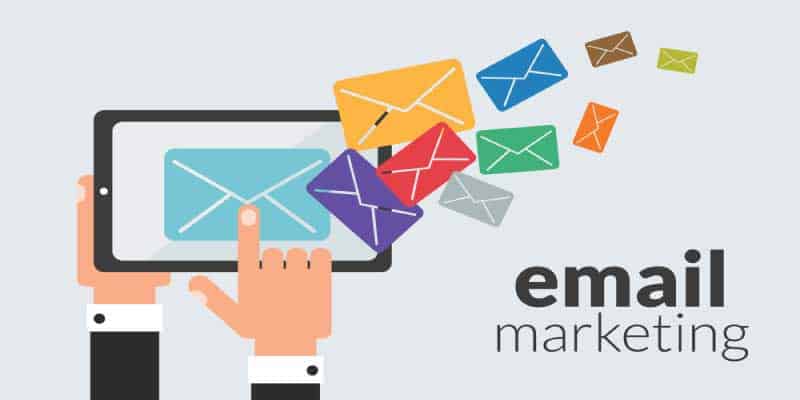 6. Market Your driving school services through Email Marketing
Email marketing campaigns entail sending out a series of emails over time, usually on a consistent schedule. The emails can vary from content about all sorts of topics related to what you do, including but not limited to blog posts, videos, or even images if they're relevant enough.
The emails sent should always include calls-to-action for viewers, ranging anywhere from subscribing through email to follow us on social media channels.
How can email marketing benefit Drive School businesses?
Email marketing is one of the most popular marketing ways out there. 89% of marketers use email marketing as their primary channel of generating leads.
You won't have to worry about paying thousands upon thousands of dollars every month, unlike other advertising channels such as social media, TV/radio ads, etc.
These are all great reasons you should consider email marketing if you haven't already done so. Other benefits of email marketing include:
You are reaching already engaged clients hence getting higher conversion
You send targeted messages
You can easily measure the effectiveness of the campaign
Email marketing is a popular marketing tool that can be beneficial for driving schools across the world.
It allows you to get in touch with your customers more frequently and enable them to stay up-to-date on any new services offered or ask questions.
Increases the number of potential leads and sales while establishing customer trust at the same time.
According to 2019 research findings by Buffer, 58.8% of marketers say social marketing strategy is essential. You should share posts about your school, upcoming events, and community service opportunities to keep your followers in the know. Facebook and Twitter are some of the most popular social networks you should prioritize.
8. Request for Referrals
Encourage the existing students to refer their family and friends. Those who successfully bring new students are rewarded. Referral programs are a great way to increase your business and customer base organically.
9. Manage Your Business Reputation
Potential clients are drawn to businesses with a positive image in general. That means that if someone sees good things being said about your school online, then there are high chances they would be interested in enrolling in your program too.
A company's reputation is measured by its reviews and overall image on social media sites such as Facebook, Google My Business, Yelp, etc. You should focus on what you share and what's being said about your business on those platforms.
How do you manage online reputation management?
The best way to manage your reputation is by using social media websites like Twitter, Instagram, Pinterest, etc. You can manage your reputation on social media platforms through:
Learning from the customers' negative comments
Involving customers in your decision making about service delivery
Delivering quality services and requesting reviews
Ensuring transparency
Responding to negative reviews positively
Ensuring your services are customer-centered
Importantly, make sure you are updated regarding the upcoming and more efficient social media platforms too.
10. Cold Call Targeted clients
Cold calling entails making unsolicited telephone calls to a potential customer who has not requested the service. Cold calling can prove effective because it allows you to sell your services directly.
The potential customers you call reply immediately, and you can quickly establish the success rate of the strategy. However, cold calls require preparation and work if you wish them to yield results. You have to search for a suitable target to increase the conversion rate.
11. Offer Coupons to Attract New Customers
If a potential customer is interested in your services but is not ready to commit just yet or simply doesn't have the money available right away, you can offer coupons to entice them into signing up for the course. You can offer deals such as "buy one lesson and get another half price." Coupons marketing strategy delivers immediate results!
12. Create an Affiliate program
Affiliates send traffic to your driving school website, which later converts into customers. The potential clients visiting your site through the affiliate links can enroll immediately or later. The affiliate marketers can get a commission when a new client signs up for the course through their link and within a specified time.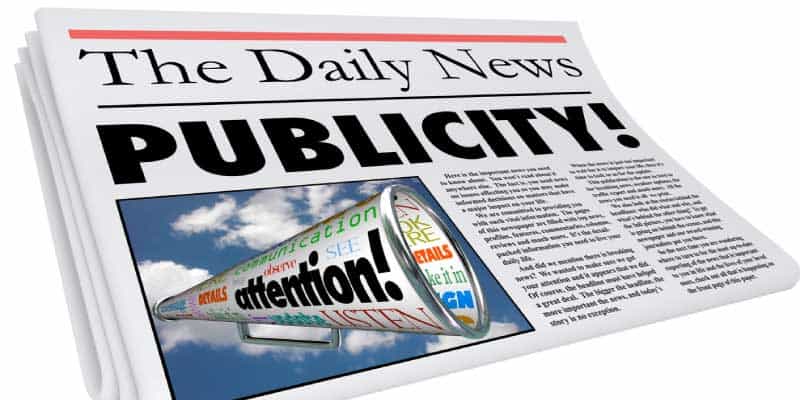 Other Ways to Marketing Your Driving School
Offline marketing is just as effective as online marketing. Here are some offline marketing ideas to help you head into the next few years with a big bang.
13. Advertise Your Driving School Services on Newspaper
Do a print ad in a local paper and include your website's information. This type of marketing makes up an essential part of any marketing campaign if your targeted audience reads newspapers.
It's relatively inexpensive when compared to other kinds of local advertisements such as radio and television campaigns which require bulk purchasing deals from more giant corporations.
14. Advertise Training Services on Billboards and other signage
While Billboards may seem like an outdated advertising option, it is still effective in reaching a more extensive audience base through mass media exposure.
Importantly, you should include a call to action on the billboards to increase their effectiveness. This way, customers are more likely to follow the link and learn more about your company.
15. Advertise on Radio
Take advantage of advertising opportunities on the radio. Although advertising on the radio can be expensive, it's an effective form of advertising that reaches customers in their homes.
The radio ads feel more personal and one-on-one than other forms where people are not focused on your message.
16. Sponsor events and other community activities
Sponsor relevant community activities where you can interact with many people and establish a positive image for your business. During the interactions, you can share crucial information about the driving lessons you offer.
Many people within the locality will likely be interested and sign up for driving lessons since they have benefited from the fun activities you have sponsored.
17. Create and Distribute High-quality Flyers and postcards
Flyers are a great way to reach potential clients. The flyers and postcards should contain all the necessary information, such as your driving school's full name, address, phone number, email, website URL, and other relevant information.
Place flyers in grocery stores, coffee shops, and other places where your targeted clients are likely to be found.
18. Word of Mouth
People who have had a positive experience spread the word about your school and the services you offer to their friends, colleagues, and family members. It's a practical and accessible marketing strategy where you are not required to pay.
To build up a local presence, try to create community events in your area. Events are a great way to get some face-time with potential customers and get them interested in what you're doing.
To help people understand your business, you can create training events where attendees learn about the basics of driving. During the event, ensure to collect the visitors' contact information to update them about your services.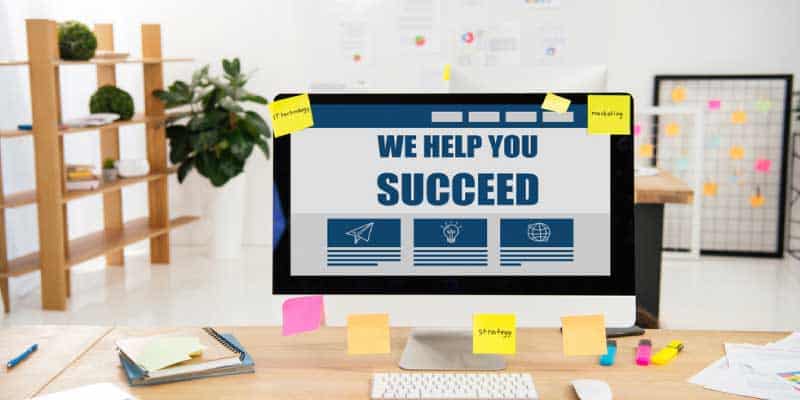 Frequently Asked Questions
As you can see, marketing your driving school isn't an easy task because there are plenty of driving schools that are probably using most of the marketing strategies covered in this guide.

Read on to discover more information that could help you determine the best marketing strategy for your driving school business.
Which is Best Online or Offline Marketing?
Truly, the best online or offline marketing idea out of the 19 driving school marketing strategies will entirely depend on your specific business needs, the amount of time and effort you're willing to commit to, and your budget.

Essentially, creating an SEO-optimized driving school website and listing your business on GMB can help you target both international and local clients.
Pay-Per-Click advertising is also effective but it's good if you have a good marketing budget.
For offline marketing, referrals and word-of-mouth marketing can help you spread the word about your business to local students.
Which Driving School Marketing Strategy Is Working?
Currently, the most effective marketing strategies are creating an SEO-optimized driving school website, Google My Business marketing, and social media marketing.
There are many reasons for that. Multiple statistics suggest that there are a total of 6 billion internet users worldwide- and the number is expected to reach 7.5+ billion by 2030.
Having a beautifully designed website with high-quality content that's optimized with relevant keywords can help you reach many students online.
Also, given that Google is the most popular search engine, creating a Google My Business profile for your driving school can also help you connect with local students.
Social Media Marketing is also an effective idea to reach a chunk of the billions of people who are using different social media platforms daily. 
How Online And Offline Marketing Can Work Together?
Promoting your driving school online and offline can help you target students who are looking for driving schools online as well as offline.
There are many ways to combine both online and offline marketing strategies for your driving school as well.

For instance, you can create a website and let your customers know the physical offices of your driving school.
You can also create stunning flyers and postcards and include your digital assets (website URL, social media accounts, etc.) 
The key thing is your consistency. The information you share on your offline marketing should be the same as the one you share with your online customers.
What are the Drive School Marketing Mistakes to Avoid
When marketing your driving school, you're probably going to make a lot of mistakes some that are costly and some that aren't.

It's important to know them and how to avoid them. So here are a few marketing mistakes to avoid for your driving school:
Not doing enough research.

One of the common driving school marketing mistakes people make is not knowing who to promote their business to from the beginning. Avoid this by doing enough research both online and offline.
Ignoring offline marketing.

Most driving school owners think that they are already known in their local area so they ignore offline marketing and focus on digital marketing. Try as much as you can to use effective offline marketing strategies at all times.
Ignoring online marketing.

Many driving school business owners are yet to use online marketing. Even if your offline marketing is generating great results for your business, you can still use the web to grow your clientele.
Not combining offline and online marketing.

In today's digital world, if you're not promoting your business online and offline then you're missing out a lot on valuable marketing opportunities. You should market your business online and offline.

Not setting goals from the onset

. Some driving school business owners start their marketing campaigns without knowing what they want to achieve. Before you start promoting your business, determine your short-term and long-term goals.
Need Help With Driving School Marketing Activities?
As you've learned above, there are many ways to market your driving school. For better marketing results, you should choose various marketing methods that supplement each other.
This integrated approach ensures the marketing strategy is effective. You can achieve more than your business competitors who are using each marketing type independently.
Lastly, we hope that you've found this blog post enlightening and that you can use these marketing strategies to your advantage. If you have any questions or feedback, please don't hesitate to visit our website and contact us.