21 Engineering Firm Marketing Ideas That Work
The term "marketing" is alien even when it comes to engineering firm marketing ideas. Most firm owners think creating an engineering firm will attract potential customers on its own. However, that's not true.
Like any other business or company, an engineering firm has to market its services or products to the relevant consumers to sustain its growth and become recognized among its competitors.
So, suppose you are unfamiliar with basic marketing tactics. After reading this article, we are sure that you will be able to describe it but also feel confident to implement the best marketing strategies for an engineering firm to reach another level of success.
Why is Marketing Important for Engineering Firm?
Marketing plays an important role in building a strong client base for your engineering firm. Rather than cold calling and using other sales strategies for increasing your clients, marketing allows you to build up your engineering brand and attract more potential customers.
Moreover, cold calling may even turn away those clients who could have been your loyal customers. As a result, you will require good engineering firm marketing ideas to promote your business and expose it to the people in need of your services or solutions.
The key to the success of your engineering firm is a cohesive marketing strategy that combines all the great engineering firm marketing ideas that you can find out there. Particularly for start-up firms, this is of crucial importance.
A start-up engineering firm wouldn't be able to crack its way into the market share without a strong marketing strategy. Certainly, well-reputed engineering firms also have to keep marketing themselves if they want to maintain their growth.
So as an engineering firm, where should you start? Here are the top 21 best engineering firm marketing ideas that work and will prove extremely beneficial.
Top 21 Engineering Firm Marketing Strategy 2021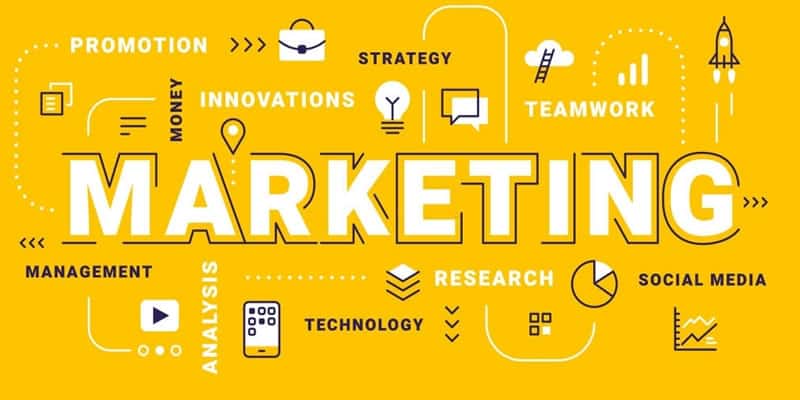 1. Claim your GBM profile
One of the best strategies for gaining a reasonable amount of traffic and a lot more potential clients is optimizing and claiming your Google My Business listing. Basically, Google My Business is listing your business or engineering firm information such as its reviews, posts, operating procedure, and many more.
Why does an Engineering Firm need to Claim Its Google My Business Page?
Engineering firm needs to claim its Google My Business page because it can provide the firm with many great ways to increase the number of its customers and make the firm well recognized and able to beat its market competitors. This tool can also help you to easily:
Manage your engineering firm's online reputation and reviews.
Interact with your clients and minister their user-generated information such as videos and photos.
Provide you with consumer analytics of your Firm's Google page.
Allows you to display and index your Firm's operating information.
Moreover, Google is the most popular search engine, and concerning the Net Market Share report, nearly 80% and 3.5 billion searches all across the internet are made on Google.
Is Google My Business Free?
Yes, Google My Business is a free-of-cost tool to use and is also pretty easy to handle. It provides the users with a simple-to-understand interface and helps them in managing their businesses online across Google search and Google maps, getting in contact with their customers easily, and much more.
How do I optimize my business on Google?
Optimizing your business on Google is one of the simplest tasks to do, thanks to Google. We have gathered below a step-by-step procedure for your ease of understanding on how to optimize your business profile on Google. Also, following these steps precisely will help you to rank first on Google business.
The first step is to set up your Google business account.
Fill in the required information for each section.
Make sure to provide the correct information as listed on your business's website.
Select the categories carefully, such as primary and secondary.
Choose the attributes that your business provides.
Write a prominent description for your Google business account.
Must add the solutions or services that your engineering firm provides.
Don't forget to give your messaging details and respective addresses.
Try to update, upload, and publish your business-related information, photos, and posts, respectively, every week to rank higher.
Also, try to answer maximum consumer questions, respond to their reviews, and analyze them in upgrading your business.
2. Importance of Online Presence
Creating an online presence is vital for building up your brand's reputation, growing your brand's awareness among the consumers, and displaying your services or solutions when users search for them. In simple words, online presence means making your business easy to find online.
Nowadays, most consumers search for a business or a product through online means. According to Friendly Voice Media, 97% of the customers shop online. Thus, creating an online presence is important. Here are some ways in which you can create and improve your online presence:
Building up an email list and updating it regularly.
Producing content related to your business and mastering SEO.
Creating a variety of social media accounts and monitoring them.
Staying active online for as long as possible.
Building an online presence and monitoring it is not an easy task to do. It requires plenty of effort and hard work, but it pays off with better brand awareness and a considerable increase in clients.
3. Building a Marvelous Website
Creating an outstanding website requires plenty of options to explore, like its design, interface, and many more. If making a website is not in your area of expertise, hiring a professional to create a perfect one suitable for your business is better.
However, for an outstanding website, you need to ensure that it is mobile responsive. Above one-third of people do their online shopping through their mobile devices, is easy to find, contains accurate content, is user-friendly, includes a call to action button, and has a good loading speed.
There are plenty of benefits to creating a website. Some of the most vital in them are mentioned below:
One of the major benefits of creating a website is having a 24/7 online presence, which means your business is always visible to your customers.
It provides an easy and quick way of exchanging information between buyers and sellers.
Having a good quality website increases your business's credibility and helps your customers to feel comfortable in using your services.
It also helps in the rapid expansion of your business as no one has to break through big geographical barriers to get access to it.
Websites give an easy and more reliable way of handling customers and satisfying their needs.
Suppose your engineering firm marketing ideas get a well-responsive website that is easy to use and provides quality information about the solutions and services your firm provides. In that case, your firm will definitely be more recognized and grow at a high pace.
4. Importance of Content Marketing Strategy
In simple words, content marketing is another vital marketing strategy in which you share relevant online content like blogs, videos, and other media posts to engage and retain the audience and sell the services or products of your brand.
Why Content Marketing For Engineering Firms Is So Important?
Let's face it, referrals are good to have but they are far between and simply cannot be relied on as a predictable and stable growth strategy for your engineering firm. Whereas content marketing allows your firm to connect, attract, and gain potential customers at a large scale.
Aside from that, 91% of B2B marketers use content marketing in their campaigns, according to the 2018 report of the content marketing institute. Not only that, 29% of the total B2B marketing budget is of content marketing, on average.
Furthermore, we have gathered below a few most crucial significances of content marketing that will help you to understand its importance in your firm's growth and success.
One of the main benefits of content marketing is that it helps increase your audience's retention rates.
Quality content used for content marketing can improve your traction on social media.
Content marketing helps your audience to build trust and allows your firm to generate better leads.
Original content provides you with more conversions and increases the visibility of your engineering firm, thanks to SEO.
Content marketing is also a great way of saving your money on other marketing strategies, as mentioned earlier in stats.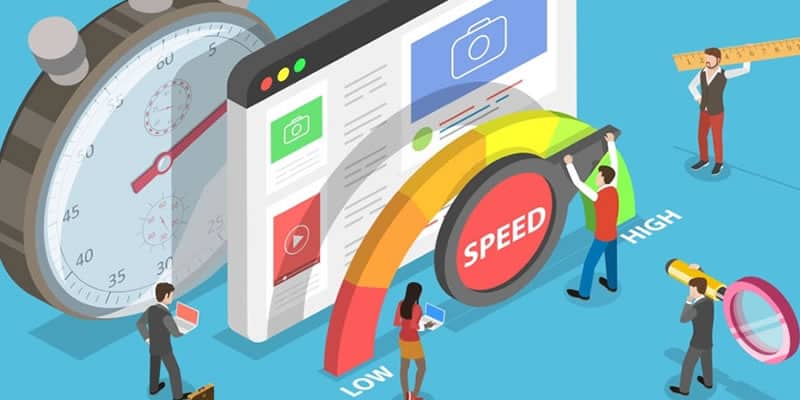 5. Optimize Your Website For Search Engines
Local SEO or Search Engine Optimization is another vital marketing strategy that can help your engineering firm to increase its visibility in Google's local search results. Any firm that has a physical location registered can greatly benefit from a local SEO marketing strategy.
Moreover, according to the local SEO statistic report of 2021, 28% of the Google local searches end in a purchase, and 46% of Google searches intend for a local business or service.
Here, we have compiled some major local SEO benefits for your engineering firm to have a better perspective.
Gaining a lot more organic traffic for your engineering firm through relevant searches.
Increases the visibility of your firm and improves its awareness.
Link building with other local businesses and cross-promoting their products.
Significant decrease in other advertising costs due to high visibility.
Improvement in the number of loyal and repeat customers due to extemporary services.
Now, here's tricky, to utilize all these benefits to the fullest of their potential, you will be required to have great local SEO to rank highest in Google whenever the relevant customer searches for the respective keywords. Additionally, the first search result on Google gets 32% of the clicks.
6. Advertise and Pay For Each Click
Pay-per-click or PPC advertising is one of the common engineering firm marketing ideas in online campaigns that you can use to drive organic traffic towards your website.
An amount is fixed or defined by auction whenever a customer clicks on your ad and visits your firm's website to buy a product or service.
Would your engineering firm Business Benefit from Using Google Ads?
Yes, your engineering firm business gets a lot of benefits if using google ads. There are many platforms for using PPC advertising but Google AdWords allows you to filter out those folks who aren't interested in your ads and helps you in saving a lot from investing in campaigns without quantitative measurement.
We have gathered here some most valuable benefits of using engineering firm PPC Google ads for your engineering firm:
They help you to take maximum advantage of business opportunities.
Provides you with fast, accurate, and measurable results.
Significantly increases your brand recognition.
Help your firm to reach the right audience and make loyal customers.
Extremely beneficial in controlling your marketing budget.
Apart from its benefits, here are some stats to enhance your perspective of using Google ads. The average conversion rate on Google ads is 3.75% across all industries on the search network and 46% of the clicks take place on the top 3 paid ads in Google search results.
7. Market your Ads through Emails
If you are short on the marketing budget and want to see a lot of conversions, email marketing is an effective marketing strategy to apply. It can help your engineering firm to generate high revenue by consuming its minimal budgets.
Furthermore, according to the Email Statistics Report, more than 4 billion people on the planet- approximately half of the Earth's population uses emails, and 49% of users enjoy getting promotional emails. This makes email marketing one of the conversion-rich and cost-effective marketing methods ever.
How can email marketing benefit engineering firm businesses?
Email marketing can benefit your engineering firm business in several ways. Here are a few most crucial ways:
It is one of the fastest ways of engaging the customer.
It is one of the cheapest ways of engaging the customer.
It is a lot easier to personalize email marketing campaigns.
It helps to drive a great number of sales.
It provides you with full control over your marketing.
8. Market Your Campaigns on Social Media
Marketing your engineering firm's products or services on different social platforms and networks is known as social media marketing. This marketing strategy allows your firm to connect with its existing customers and create new ones over social media.
What are the benefits of social media?
Worldwide, above 3.6 billion people will use social media in 2021, and the number is predicted to rise to almost 4.41 billion by 2025. Apart from this, there are various benefits of using social media as a marketing tool.
It helps in generating more inbound traffic.
Helps you in increasing your brand's authority.
Enhance your firm's ranking in search engines.
Helps you in providing better customer services and satisfaction.
9. Chabot's Engage Your Audience
A chatbot is an artificial intelligence software that fundamentally simulates conversations with users in their languages. It is an automated marketing strategy with a lot of benefits, including:
Provides your customers with relevant information.
Provides a more personalized customer experience with 24/7 availability.
Provides your firm in generating automated leads.
It helps in leveraging your firm's data and planning resources efficiently.
Moreover, to gain a better perspective on investing in a chatbot, we have gathered some stats for your ease. Firstly, chatbots can cut your firm's operational costs up to 30%. Secondly, 37% of the users appreciate a quick customer service bot answer. Lastly, 64% of the consumers say the 24/7 service of the chatbot is its best feature.
10. Online Reviews Are More Important
Encouraging your customers to provide your firm with online reviews has a lot of benefits on its reputation. It helps your firm better understand your customer's needs, improve customer service, and provide credibility and social proof.
How do you manage online reputation management?
Below we have gathered some effective key milestones that can help you in establishing a proficient ORM strategy.
Performing an inspection of your firm's online reputation.
Setting up goals for your firm's online reputation management and following them.
Blacklisting negative reviews about your firm's online reputation.
Encouraging positive reviews about your firm's online reputation.
Always have a conflict management strategy in place.
Efficiently monitor your firm's online mentions.
To get a better perspective, here are some online reputation statistics. 85% of the customers trust online reviews as a personal recommendation. Aside from that, 60% of the users said that negative reviews made them not use the business, and approximately 3 out of 4 customers trust a business more if it has positive reviews.
11. Website Portfolio Can Become an Asset
A website portfolio provides professional information about your engineering firm and the services it provides. Not having a portfolio website is just like having a business without its reputation. Thus, it's crucial to invest in your website's portfolio to provide the consumer with well-personalized information about your firm.
What should an Engineering Firm portfolio include on the website?
An engineering firm portfolio website must include the following information.
Work samples of previously completed projects.
An engineering blog with good SEO.
Links to your firm's other websites and social media accounts.
An awesome and professional description.
A call to action button.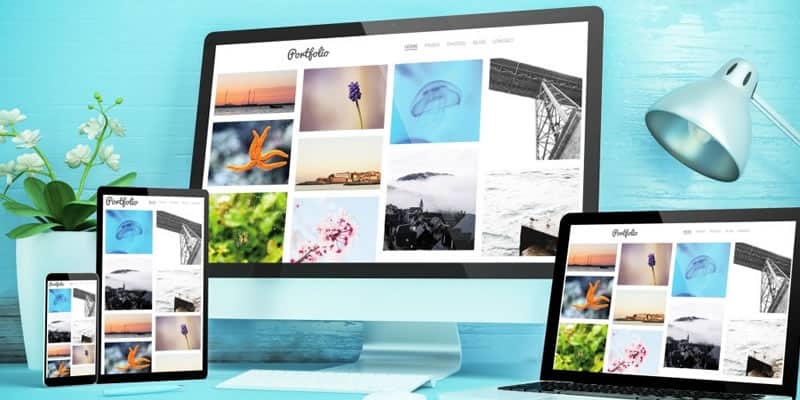 12. Lead Generation is Resourceful
In simple words, a lead generation service is an action taken to generate potential leads for your firm, services, or products. It allows your engineering firm to nurture the targeted consumer until he is ready to buy. It has several benefits, including:
It helps in gathering more customer reviews.
It helps in expanding your market and growing followers.
It helps in boosting your firm's revenue.
It helps in generating more business opportunities.
It helps in building up the visibility of your firm.
Here are some top-level lead generation statistics that can broaden your knowledge. 61% of the marketers consider lead generating as their main challenge. Not only that, 53% of marketers spend half their budget on generating leads.
Other Ways to Marketing Your Engineering Firm
There are other ways of marketing your engineering firm business, such as networking activities, word of mouth, warm calling, newspaper advertising, and many more. We will discuss them in detail from here onwards.
13. Important Networking Plan
Creating different networking events can help you to market your business. It allows you a variety of opportunities to connect with other attendees and build up a meaningful relationship with them. Then you can inform them about your firm, products, or services that you provide and turn them into your valuable customers.
14. Words Spread like Wildfire
No one should take word of mouth easily. It is a great engineering firm marketing idea that makes a place for your consumers interested in your services daily.
It can also be called free advertising as the customer promotes your brand, essentially because of the psychology of believing what their peers tell them.
How effective is word-of-mouth marketing?
Word-of-mouth is an extremely effective marketing strategy because nearly all consumers trust their friends or family members the most. Moreover, according to a study by Nielson, 92% of consumers take the advice of their family or friends more seriously than advertisements.
15. Socialize in Shows and Association
Attending association conferences and trade shows allows you to interact and connect with great experts, enthusiasts, and other important figures in your industry. This can help in marketing your firm, forging relationships with other businesses, and generating highly targeted leads.
16. Warm Calling Is a Resource
Warm calling is the opposite of cold calling. In warm calling, you get in touch by calling a prospect your firm has had a prior business with. Warm calling is generally more efficient and effective than cold calling but somewhat personable and informal.
17. Print media advertisements
Newspaper advertisements are not obsolete. When it comes to marketing, you should avail every option you get to increase the number of your potential customers. Regular newspaper readers always trust the information it provides. Furthermore, newspaper advertising spending's reached 31.39 billion US dollars in 2020 worldwide.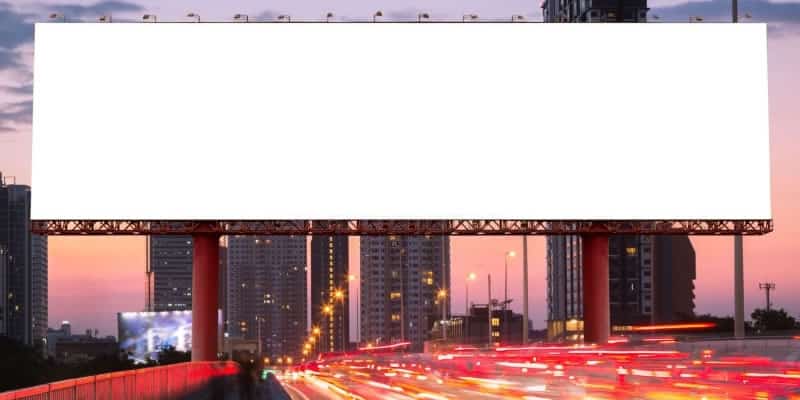 18. Marketing through Billboards
Billboards and other signage advertisements are also effective marketing strategies. They are bigger and more eye-catching, improve the frequency of customer exposure, and efficiently target a diverse and large market. Additionally, 71% of the people look consciously at a Billboard while driving.
19. Using Radio Commercials
Radio advertising is a less costly marketing strategy than television advertising but targets the same amount of audience. Low expense allows you to run multiple ads and get good results. Moreover, 92% of Americans listen to the radio weekly.
20. Promotions through Sponsors
Sponsorships can help your engineering firm in improving its public image and significantly increasing its credibility. Just like any other marketing strategy, you will have to use it strategically to reach your targeted audience. Also, sponsorship is increasing each year slowly and reached 62.7 billion US dollars in 2017.
21. Use Handouts and Postcards
Flyers and postcards are cost-effective and have an incredibly high ROI. Flyers and postcards are an effective way of ensuring your marketing hits every home. To dig a little deeper, 78% of Americans prefer being contacted by brands through direct mails. Also, direct mail requires 21% less processing effort than email.
Need Help With Engineering Firm Marketing Activities?
To sum up, these are proven and effective engineering firm marketing ideas that will surely excel your business. So, get ready to skyrocket your business sales.
But still, that means that you have to follow them wisely and provide your clients with the best services.