55 Questions to Ask Before Hiring a Digital Marketing Agency
You have settled for a digital marketing agency to help you with your SEO, PPC, social media, and content marketing. But how do you know if they are the right fit?
The best way to find out if an agency is the right fit is by asking them questions about their process and what they can do for your business.
Here's a list of questions that will give you insight into whether or not this agency is a good match for your needs.
So, let's get started.
What Should I Look For When Hiring a Digital Marketing Agency?
You must be wondering, what should I look for in a digital marketing agency? To ensure that an agency delivers your digital marketing goals, here's what you need to check out for:
1. What do you want to achieve with digital marketing?
Before you think of hiring an agency, you should start by identifying your goals? Having an online presence is very important, and you need to know what you want to achieve. Is it website redesign, search engine optimization, or paid advertising? Does your budget align with your goals?
2. Look for an agency that has experience in your niche.
Does the agency offer the services you're looking for? And if they do, what is their experience? Does the agency have testimonials to show? An agency with a solid digital marketing background should understand your points better and provide a solution for your pain points.
3. Is the agency implementing the current digital marketing strategies?
The digital space keeps evolving. Check whether the agency accommodates the changes. In fact, they should take you through how the changes apply to your marketing niche. For example, if you want to implement email marketing, does the agency offer the service?
4. Ask questions
Before you sign the agreement, make sure you ask the agency as many questions as you have to come to a consensus. Do not sign the contract if you're not sure of the working terms. For instance, you can ask questions about KPIs or how they measure success. Asking questions clears the doubts and helps you both to understand your terms.
5. Your marketing budget
What was your initial marketing budget? Is the agency lower or higher than what you had earlier planned? If the agency offers a higher price, you need to know the reason for the high cost. Let them know your expectations and budget, then come to an agreement.
6. What tools do they use for digital marketing?
Before you hire a digital marketing agency, you need to carry out research first. Make sure you have background knowledge within your niche before reaching out to an agency. For example, if you need a website, do you prefer a WordPress website? For keywords research, do they use Ahref or Moz tools? That way, you know what to expect.
Once you have everything settled, here is a list of 55 questions to ask.
Search Engine Optimization
Search engine optimization (SEO) is the process of improving your website to increase visibility in search engines when people search for products or services related to your business. Appearing on the first page of search for terms related to your industry will make more people see your website and increase chances of your link being clicked.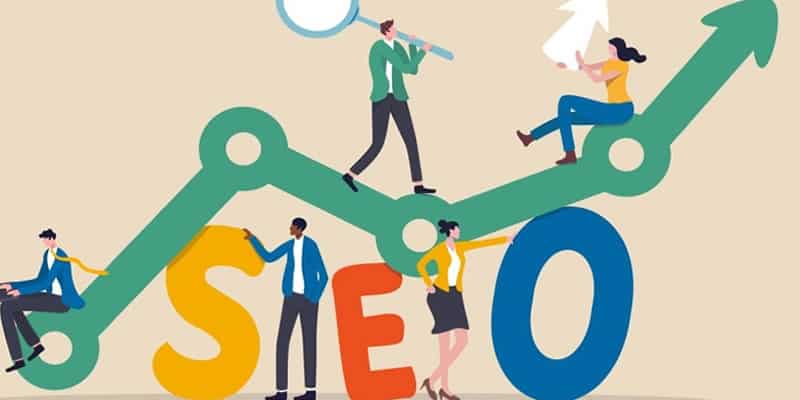 7. How do you plan to improve our search engine ranking?
Here, you need to ask the agency to talk about their process, including keyword research and link building. Pay attention to black hat techniques like buying low-quality links, keyword stuffing or promising the number one rank for specific keywords.
8. Which techniques do you use to boost ranking?
Talk about how the agency will take your ranking from where it is now to a higher position. Some things an agency can do include publishing relevant, authoritative content, adding title and description metadata to make your website more search engine friendly, using alt tags and adding links to link-worthy websites.
9. What's the expected time frame to start seeing results?
Any agency that promises overnight results will be lying, and you must steer clear. It takes months for SEO efforts to bear fruits. This is because search engine spiders have to crawl and index changes made to your website. Depending on your site, amount of work done and crawl frequency, it may take 3 to 9 months to see results.
10. Can you guarantee top rankings?
Beware of SEO agencies that guarantee top rankings. Search engine ranking is not something an ethical SEO agency can guarantee. Search engine algorithms keep changing, and guaranteeing rankings is unethical. Stay away from agencies that claim to have special relationships with Google or offer 'priority submit' to guarantee instant rankings.
Tools & Marketing Software
Digital marketing agencies depend on tools and marketing software to speed up processes. Any agency that doesn't use modern marketing tools will lag, leading to mediocre results.
Social media is the only marketing channel where you can analyze the sentiment of your audience. Therefore, the agency you hire must include social media marketing in their marketing.
Ask about their marketing technique on social media and the tools and software they use. Your digital agency should be familiar with standard social media marketing tools and tell you why they pick specific software over others.
12. Which tools do you use for keyword analysis?
A marketing agency does not pick keywords at random. Ask about the keyword research tools the agency uses. They should not just use free tools but also have paid keyword research tools. Know why they prefer particular keyword research tools over the others.
13. Do you use email marketing software?
When it comes to digital marketing, you cannot do away with email marketing. A reliable digital marketing agency will include email marketing in its package. Ask about the tools they use to expand their email marketing capabilities. Most email marketing tools include traditional marketing automation features like lead tracking and social media channel integration.
14. How do you perform web analytics?
All digital marketing efforts direct traffic to your website. Without a good understanding of how visitors behave on your site, it will be almost impossible to build a successful business online. Ask about the tools your digital agency uses to track engagement metrics. Google Analytics alone is not enough for A/B testing.
Account Management
A digital agency needs a digital account manager to oversee your digital portfolio and to develop an effective digital marketing strategy. The account manager's job is to analyze your digital requirements, implement comprehensive campaigns, and build a solid and lasting relationship with you.
15. What is the most challenging account you have had to work on?
The objective to determine if the agency has experience helping clients with bigger challenges than yours. For example, if you have never had an online presence, the right agency must have experience working with clients like you.
16. Which are the hottest trends in digital marketing?
For effective account management, a digital marketing agency must be familiar with the most significant trends in digital marketing. They should not only have an understanding of digital marketing but also be up-to-date with the latest trends. The team must explain why a particular trend is worth embracing and why another might not work for your business.
17. How many accounts are you currently handling?
You want to be sure that your digital agency is not overwhelmed. If they are handling more accounts than they can manage, you will get insufficient support. Looking at recent reviews left by clients will give you an idea about the quality of service offered. If most clients say they received poor services, chances are the marketing agency is either incompetent or overwhelmed.
18. To what do you credit your success as an account manager?
One of the primary skills to look for in an account manager is humility. An account manager that has humility will answer questions with 'we' and not 'I'. Additionally, the ability of the account manager to answer your questions will speak loads to their communication skills. Finally, don't forget to ask about how they handle failure and what their greatest asset is.
19. How do you measure success?
Listen keenly to see if they are simply focused on implementing their strategies or are keen on understanding your business first. A good account manager will listen to your objectives and suggest what is best for you. They don't just take marching orders.
Content Marketing
In digital marketing, content marketing is unavoidable. Here are essential questions you must ask your digital marketing agency about content marketing.
20. Who will create the content?
The purpose of this question is to make sure a human writes your content. While some content tools can produce content considered original by Google, this type of content often makes no sense to human readers. It will make you seem unprofessional. Google frowns on article spinning. A reliable digital agency will have a team specializing in content writing and traditional forms of link building.
21. How often will you post new content?
Effective content marketing requires fresh and informative content to be posted frequently. The frequency of posting depends on several factors. Your digital agency should explain why they chose a certain frequency and provide a content schedule that combines various mediums.
22. How do you ensure my content gets traffic?
Creating great content is only half the battle. The content has to be optimized for your industry. The agency must also use a reliable content broadcast strategy to make your content discoverable. Ask how their content marketing strategy improves search engine optimization.
23. What type of content does my website need?
The right content type will depend on your type of business and the industry you are in. Blog posts, for example, help readers understand how and why they should use a certain product or service. Your SEO expert may recommend posting videos, infographics, white papers, case studies, or eBooks. Ask why their selected strategy is best for you.
24. How do you measure results from content marketing?
Let the agency talk about how they will track results and how they calculate return on investment. Your objectives will be what determines the metrics that will be tracked to assess results. For example, if the goal is to increase brand awareness, the agency may track bounce rate, web traffic and social shares.
Paid Search
Paid search is the best supplement to search engine optimization. It involves paying search engines to show ads on the search engine results page. Paid search mostly uses a pay-per-click model. This means you will not be charged until a prospect clicks on your ad.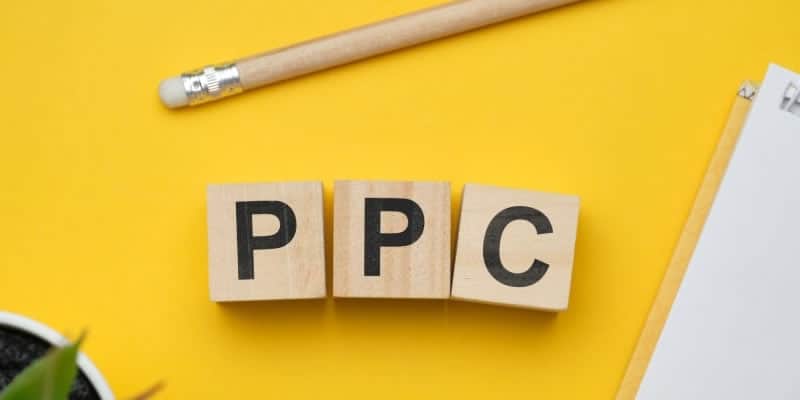 25. Why do you recommend paid search?
Make sure your marketing agency is recommending this service for a good reason. In most cases, paid search is recommended to improve brand recognition and to help with local search.
26. How do you ensure my ads show up to the correct prospects?
Here you want to know how the agency picks keywords for your ads. The team should not only select the most relevant keywords but ones that are highly searched for. The right keywords ensure you reach the right prospects and increase chances of driving high click-through rates.
27. How do you ensure my budget is never exceeded?
While paid search effectively boosts traffic to your website, you want to stay within your budget. Ask the agency about the methods they use to set a paid search budget. For example, they can use a benchmark, keyword or competitor method. Ask why they recommend one method over the others.
28. Who manages the paid search campaign?
You want to ensure the agency will not simply set up paid search advertising and forget about it. Ongoing management is required to ensure the campaigns are effective. For example, someone should update the keyword list, refine the landing pages, and split Ad groups.
Social Media
Social media marketing involves the use of social media and social networks to market your products and services. When done correctly, it will boost traffic and offer a way for you to reach new customers and engage with existing ones.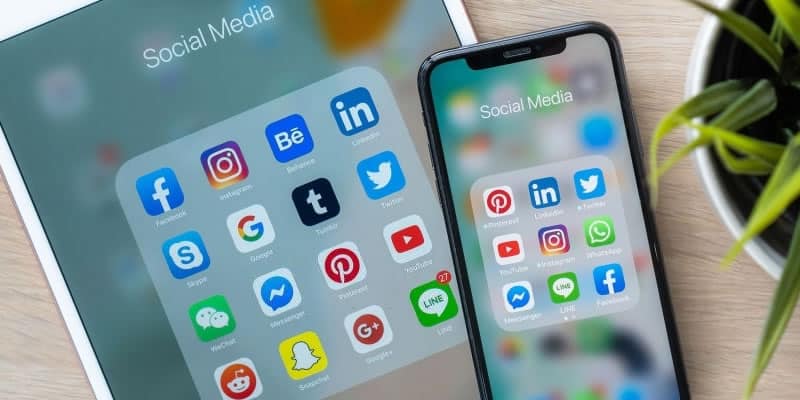 29. Do you have experience managing paid campaigns?
Paid social media campaigns are quite popular. Success with them requires a certain level of subtlety which requires a certain level of experience in the realm of writing and ad placement. Offering vague paid social campaigns will be a waste of time and money.
A great digital agency will start by auditing your social media marketing strategy to gauge where you stand. They will not do away with your old strategy without checking if it works.
31. Which platforms will you focus on?
Your target audience dictates the platform you will use. You want to be where your target audiences are. If the team recommends Snapchat, ask why they chose that. They should be able to defend their choice and not by simply saying it is cheaper.
32. What kind of content will you be creating?
After taking inventory of your current state of social media marketing, the agency should know which kind of content will be great for you. They should also be able to inform you about the type of content you are missing.
Most social media networks come with built-in tools such as Instagram Stories and Facebook Live. Know if the agency will be using these tools and why. You also need to ask about the post-management system they will be using.
34. How will you track ROI?
The marketing agency should let you know about the metrics that matter the most before implementing a strategy. They should keep track of these metrics in real-time and not just measure once every few months. Ask about the third-party tools they will use to track progress.
Web Design
Digital marketing and web design go together. You may have the best SEO strategy, but the results will be lacking if your web design is bad. Web design impacts bounce rate, the ability of search engines to index your pages, ability of visitors to read your content and take action, among other things.
35. How do you ensure my website builds trust with my visitors?
The agency will start by ensuring your website is HTTPS secure. They will also use high-quality images on your website, ensure a consistent brand message, include testimonials, ensure the website educates more than it sells. The website should also be user-friendly and make your team members known. Finally, they should discuss how they will address factors on your website that diminish trust.
36. Do you outsource your services?
It is not uncommon for an agency to outsource web design. You, however, need to work with a digital agency that takes care of everything in-house. In addition, asking for addresses to live websites they recently worked on will help assess their work.
37. Can you provide a detailed web design quote?
The purpose of this is to help you understand the type of services that will be included. Take note of the number of pages, style of design, copywriting, and kind of CMS. For an advanced website, you will need to look for database integration, eCommerce functionality and SEO.
38. How do you ensure the web design is SEO-friendly?
A website that is only beautiful will only take you so far. First, you want to be certain the website is search engine friendly. SEO-friendly websites have a responsive design, optimized metatags, internal linking to help search engines crawl and index pages, focus on readability, and the page's load fast.
Logo Design
A logo creates brand awareness, marketing opportunities and communicates your company's message to the world. When getting ready to get a logo designed, ask the marketing agency the following questions.
39. How long will it take for the logo to be ready?
To avoid disappointments in future, ask the designer for a realistic timeline for the project. Keep in mind your ideal timeframe will not always be possible. However, a good designer will give milestones you should expect during the process.
40. What will you need from me?
The more a logo designer knows about you, the more remarkable the logo design he will come up with. Ask about the details or documents they will need. Marketing reports can be beneficial in helping the designer understand what you want.
41. What services are included in the fee?
Never make assumptions about what you will receive. For example, ask if the fee covers extra time, revisions and variations?
42. Can you provide references?
Even where things appear above board, it is usually nerve-wracking to hire a stranger. To eliminate doubts, ask for previous work done by the designer and contact a few former clients.
General Questions to Ask a Marketing Agency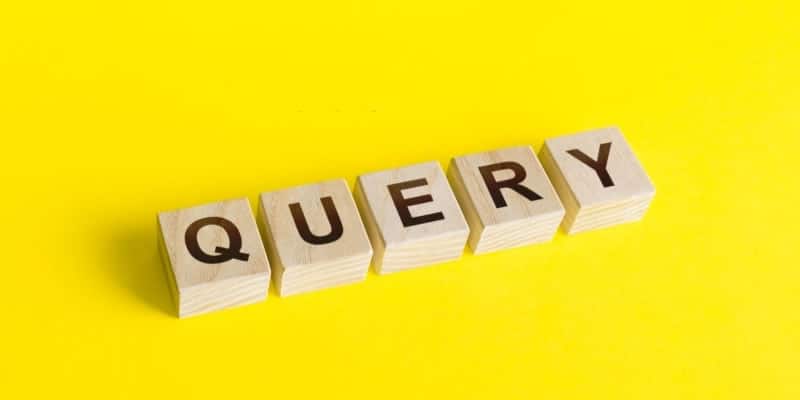 What types of companies do you serve and in what markets or industries?
What are your core capabilities as an agency?
How is your pricing structure?
For how many years have you been offering digital marketing services?
Do you have any marketing certifications?
How much of the digital marketing work will be outsourced?
What is success to you in digital marketing?
How do you handle clients that wish to cancel their engagement with you?
How would you describe your company culture?
What do I get in analytics and reporting and how often will I get the reports?
How do you communicate with clients?
Will I have exclusive access to an account manager?
Can you work with me to set my digital marketing goals?
Who are some of your recent clients?
Do you get affiliate fees or commissions on products or and services you recommend?
Have you ever lost an account and why?
Can you provide references?
Can you illustrate past successes?
Who do I call if I have a problem?
Conclusion
Choosing the right digital marketing agency can be overwhelming. However, at the end of the day, the agency you select must be a strong and flexible partner that brings real value to your business. They should solve problems; not create them. Asking the above questions will increase chances of ending up with the best team for the job.