7 Digital Marketing Ideas for HVAC Companies
One of the toughest industries to compete in is heating, ventilation, and air conditioning (HVAC) because there are many qualified competitors. So when trying to attract new customers, it can be challenging to stand out from the crowd. In fact, 80% of consumers prefer doing business with companies that offer personalized experiences. With digital marketing, you can use marketing to reach your target client's needs uniquely.
To help your HVAC Company grow its customer base, we've compiled a list of seven digital marketing ideas that will work for any business.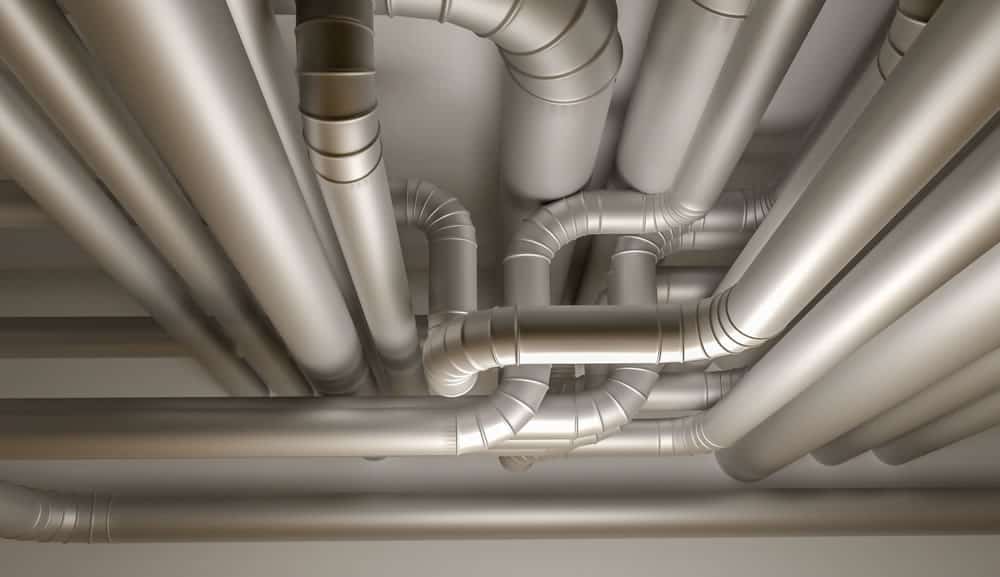 Why Should HVAC Companies Use Digital Marketing?
Digital marketing promotes or sells products or services through websites, social media, and email through online channels.
It's a great way to connect with potential customers already searching for your type of product or service.
In fact, according to internet live statistics, Google receives over 97,000 searches per second. These high numbers of online users suggest a vast market for HVAC companies to tap into.
The key is to use the right strategies to connect with your target audience and increase your customer base.
Here are our top digital marketing ideas for HVAC companies:
Website Design
Building an excellent website is one way your HVAC business can stand out from the competition. Your website should be designed in a way that is visually appealing and easy to navigate.
It's also essential to make sure your website is mobile-friendly, as more than 90% of internet users use their smartphones and tablets to access the internet.
Your website should also be easy to navigate and include clear and concise information about your company, services, and contact information.
Since you're not the only HVAC website on the internet, users expect to have an exciting experience visiting your website. Therefore, every tiny detail you can add to make your website stand out can go a long way.
Failing to optimize your website design can drive away visitors even before they see what you're offering.
Content Marketing
Once you have an optimized website, the next thing is to start creating high-ranking HVAC-related content for your customers. This could be in blog posts, articles, infographics, or even videos.
Ensure that your content is well-researched and provides accurate information to your target audience. Focus on creating quality content that people want to share with their friends and followers.
The best tips to getting your content ranking high on search engines include:
Use of relevant keywords in your blog posts and articles
Including links to high-quality sources of information
Optimizing your images for SEO
Creating shareable content that people will want to pass along
Guest blogging, etc.
To tap into Google Algorithm's tricks, you need to post new content more frequently to help your site rank higher on SERP. So, it's not just about highly-optimized content for SEO, but also the frequency of production of new content.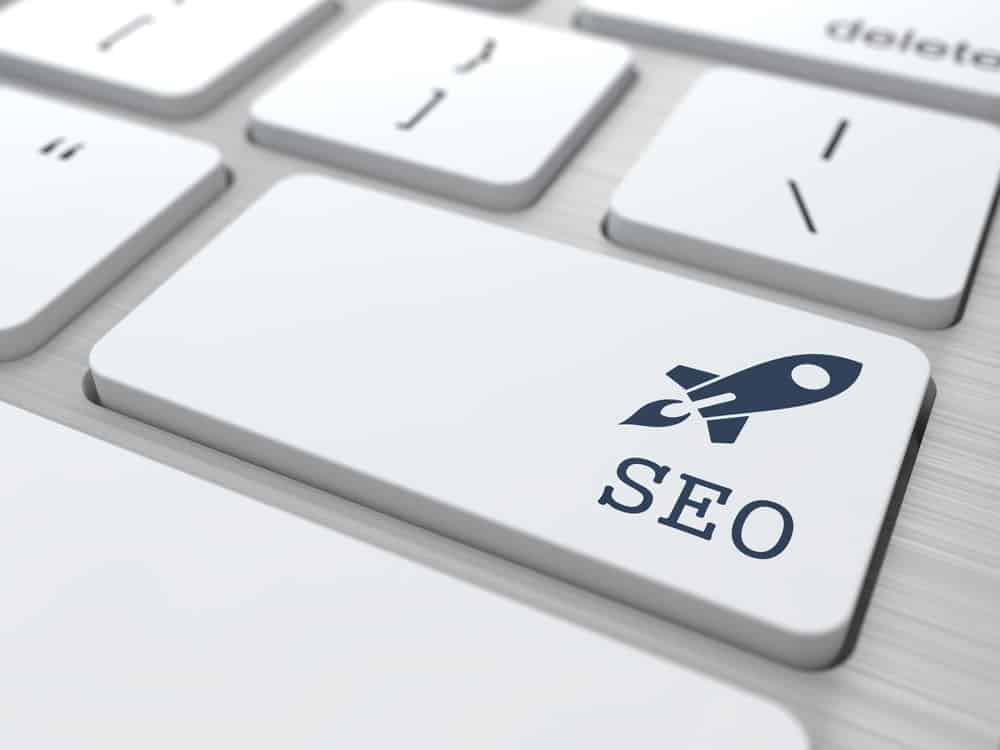 Search Engine Optimization (SEO)
Content marketing and SEO optimization go hand-in-hand. The more optimized your blog posts are, the higher they'll rank on search engines. You can't have one without the other.
Content marketing is about providing valuable information to readers, while SEO optimization uses proven methods of ranking a website in search engine results pages (SERPs).
They're two different things that work together to help your website rank higher.
One of the best ways to do this is by using keyword-rich titles and descriptions for your blog posts and including those keywords inside the post itself.
You can also use Google Ads to find related keywords that you may not have thought of before. This will help you optimize your content further to rank higher in Google and Bing search results.
HVAC companies can utilize these digital marketing tactics to reach their target audience better and increase website traffic through organic searches.
Just be sure to stay on top of SEO best practices so that your site continues to reap the benefits over time.
Content is a vital part of SEO. If you can consistently produce valuable, relevant information for your audience, you'll be well on your way to better rankings and more website traffic.
In a nutshell, this is what you should do to optimize SEO for your HVAC website:
Utilize blog content to target keywords
Optimize website for search engines
Use Google Ads to find related keywords
Produce valuable, relevant content
Optimize images for web
Incorporate social media into your marketing strategy
Leverage user-generated content
Monitor website analytics to track progress.
While these SEO strategies cut across all digital HVAC businesses, some strategies will work better for your HVAC business than they would on your competitor's site. Your SEO company should help you, through website analytics, strike a balance on what strategies to use more frequently and which ones to use occasionally.
Pay-Per-Click (PPC) Advertising
One of the most effective digital marketing tools in your arsenal is pay-per-click (PPC) advertising. With PPC, you create an ad and choose a keyword or phrase to bid on. Then, when someone searches for that keyword or phrase, your ad appears next to the search results.
You only pay when someone clicks on your ad, making it a very effective way to target your audience.
The advantages of using PPC in your HVAC website include:
You get a lot of information on how your Ad is performing, including how many people are clicking on your ad, which words they're using to search for you and much more.
You can reach a targeted audience by choosing keywords that reflect the type of customers you want to reach.
Your website gets visibility when someone searches for those keywords – even if they don't click through. So, for example, when someone searches for "HVAC repair near me," your website may appear as a sponsored link even if they don't click on it.
Unlike other advertising campaigns, you only pay for the visits you receive when using PPC.
These and other benefits will help you increase your website traffic, leads and sales.
When you're creating your PPC campaign, be sure to:
Choose keywords that accurately reflect what you do and the services you offer
Create compelling ads that highlight the benefits of using your business
Create valuable landing pages that are relevant to the keywords
Track your results and make modifications accordingly
Remember, PPC will work perfectly if you already have your website optimized and working well on all devices.
Social Media Marketing
Another great way to connect with potential customers is through social media marketing.
Platforms like Facebook, Twitter, and LinkedIn offer excellent opportunities to reach new customers and build relationships with them.
You can create profiles for your business, post updates about your products and services, and even run ads to target potential customers specifically.
The main reason you should consider social media marketing is to increase leads to your HVAC business website. But that's not the only reason for using social media marketing. Additional benefits include:
Better Search Engine Ranking
HVAC Businesses with a solid social media presence tend to outrank those without one in Google searches. This means more people will find your business and visit your website.
Using platforms like Facebook, Twitter, and LinkedIn offers the opportunity to connect with existing customers and potential ones. You can also provide valuable content and build trust, leading to more sales in the future.
A consistent social media presence will help people learn about your HVAC business and what you have to offer. Over time, this could result in more customers choosing your business over competitors.
Tracking your competitors is a good idea for any industry, and social media marketing makes it easier than ever. You can easily see what they post and interact with their customers on various social media platforms. You can use this information to learn better ways to outperform your competitors.
Once you've gained a large following on your social media platform, you can start sharing useful HVAC content and earning extra income from platforms like YouTube, Instagram, and Facebook.
Video Marketing
One of the best ways to market your HVAC business is through a YouTube channel. If you don't have one yet, it's easy and inexpensive to start today with some essential equipment.
You can use videos explaining tips for potential customers or showing how simple repairs are done on different systems.
If you already have a video channel, you're already a big step ahead of your HVAC competitors.
Once you have a video channel, start uploading videos regularly with useful information or fun demonstrations to keep visitors interested and coming back for more.
Since you're interested in generating leads for your HVAC website, always ensure you share information about your website in every video you upload.
You can also start a podcast and upload it to your website, which will give you another way of reaching potential customers.
Podcasts are great because listeners can play them on their smartphones or tablets while they're working out, commuting to work, etc., so they'll hear about your HVAC Company over and over again.
Alternatively, you can create short Facebook videos and upload them to your Facebook fan page. These Facebook videos can go a long way in helping you get your HVAC website noticed.
Whether you go for Facebook videos, YouTube, or Podcasts or choose to combine all of them, you can be sure that you'll be adding value to your customers' lives and increasing traffic to your website.
Email marketing
Email marketing is another excellent digital marketing tool for HVAC companies to use. Emails allow you to engage with your customers more personally, ultimately leading them to become loyal fans of your company.
You can easily learn what your customers like and use that to create customized HVAC ads that you can share with them regularly.
If you have a significant number of people who neither respond to nor are uninterested in your email campaigns, it's great if you unsubscribe them from your list. This helps you focus on those interested in buying your services and optimize your chances of converting them into paying clients.
Also, when sending regular emails, ensure you're only sharing what's relevant to your niche and what the audience can relate to. This way, you get to keep your email subscribers for a long time and even have a better chance of dragging them to your website.
Let Us Help You Grow Your HVAC Business
If you're looking for more digital marketing ideas to help grow your HVAC business, we at Cube Digi Media are here to help. We offer a wide range of services, from website design and SEO to email marketing and social media management, that will help take your business to the next level. Contact us today to learn more.