Difference Between Local SEO and National SEO
Local SEO Vs National SEO
The Local SEO Vs National SEO debate has been around for years. Local businesses are all about Local SEO, while national companies focus on National SEO. Which strategy should your business use? Should you focus on Local or National marketing efforts? This article will cover the differences between Local and National SEO, and I'll give you my answer to the debate!
In general, SEO stands for search engine optimization. Still, when talking about local and national SEO, it refers to optimizing a website to rank high in online searches targeted at specific cities or states/regions.
Many business owners use the terms "local" and "national" interchangeably even though their definitions are different; understanding this difference is key to successful internet marketing.
This article provides an overview of what you can do to optimize your business' website for both local and non-localized keywords so that it will rank higher than your competitors. It also presents the differences between local and national SEO strategies and instructions on improving one's rankings for each query type.
What is Local SEO? 
Local SEO is the process of optimizing your website so that it appears prominently on Local Search engines. It is a type of search engine optimization that deals with the local web presence.
Local SEO helps businesses get found by location when their target audience searches for keywords related to their industry in the map, mobile, and desktop results. Local search engine optimization can be done via Google Places, Bing Local Business Center, and Yahoo Local listings. There are several factors involved with local SEO, including:
Proper setup for citations/web references (NAP);

Consistent NAP across all platforms;

Verification of information accuracy through tools like Yext or Moz Local;

Keyword usage throughout the content, titles, and meta-descriptions to optimize CTR in organic SERPs, which help improve rankings overall.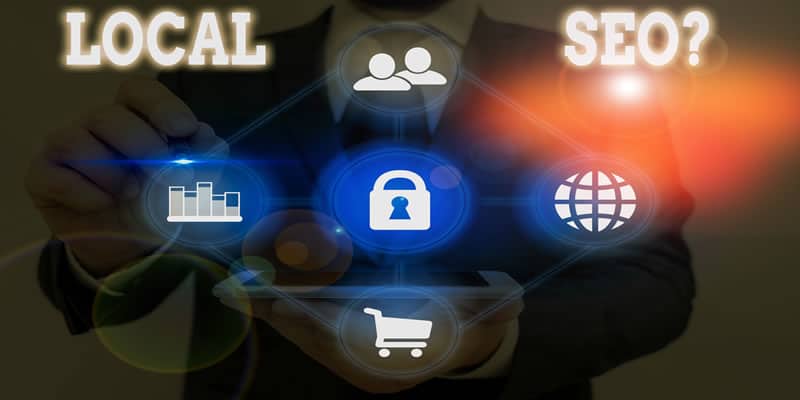 What are the five steps to Improve Local SEO?
If you want good Local Search rankings, some best practices need to be followed:
Local business listings on Google My Business should contain both your physical address and phone number (NAP). The more information you provide about your company will better help users find you online.

Local content marketing has become very popular among small businesses because it works! A combination of well-written articles using long-tail SEO keywords paired with rich media such as videos or images can drive traffic directly to your website from various engines, including Google Local results.

Listings should appear in all the major Local Search Engines, including Google, Bing, Yelp, and Apple Maps. The more listings you have on these platforms will increase your chances of being found by users searching for relevant keywords that are local to their area of interest.

Local SEO is slightly different from other search engine optimization types because it's often location-specific even when geographic targeting isn't enabled within a keyword campaign. Keywords like "pizza near me" or "dry cleaner near me" are examples of long-tail terms commonly used by potential customers looking for businesses close to them at any time!

Presence on social media profiles that are local to you. For example, if your business location is in New York City, have a Twitter profile for this city that has tweets about NYC events and news, and this will help people find out more about the city and your business.
Local SEO campaigns are best when they're built with the above practices in mind.
What is National SEO?
National SEO is a form of search engine optimization that can help businesses rank for keywords within their own geographical location/region. It enables companies to reach customers searching for products or services with terms relevant to them based upon their physical location, such as city names and zip codes.
National SEO requires extensive research into keywords that are relevant across state lines or even country borders. National campaigns need specialized knowledge to succeed because they involve language barriers that can affect how well you rank nationally instead of locally. However, if you can overcome these challenges, National SEO could be just what your business needs!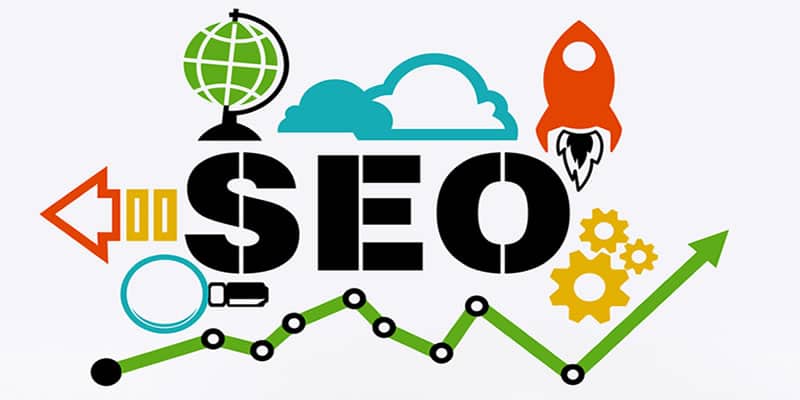 What are the five steps to improve National SEO?
The first step to improve National SEO is content. Content needs to be unique, informative, and engaging. If the website has little or no original material, it appears that a business doesn't have much going for it, meaning search engines will not rank your site highly. A good piece of advice is to aim for roughly 300 words per page as long-form pages tend to attract more attention from Google than those with short articles on them.

Step two is metadata such as titles, descriptions, and keywords. The meta title should be relatively concise and appealing enough so that people want to read the actual post after they see the link in their search results. Similarly, it would be best to have a compelling description to make people feel like reading the article is necessary. The meta description should be to-the-point and informative yet also enticing enough so that someone wants to click on your link. As for keywords, it's a good idea to choose between three or four words that best describe what you offer, as this will attract those searching specifically with those terms in mind.

The third step regards backlinks from other websites linking to yours. There are two types of links: nofollow and do-follow. A do-follow link passes value, whereas a No-follow does not influence rankings; however, they still have some value because if another site trusts yours, then there must be something pretty decent about it. So, it would help if you had to do-follow links, but they need to be of good quality and from sites with a decent ranking themselves, or your rankings won't improve that much.

Step four is mobile readiness which means optimizing the website for browsing on smartphones and tablets. A lot more people are using their phones to access the internet than ever before, so having this function will only help in terms of traffic. The website needs to be mobile-friendly to feel comfortable when visiting it on their phone or tablet, improving your rankings and increasing the number of people who visit you through search engines.

Last but not the least is using social media to gain exposure. This means that it's essential not only to have a business Facebook, Twitter, or LinkedIn but also for the accounts of employees who are involved with your company. People usually search by one name, so if they type in "John Smith Canada," having John on Facebook and connected to his other profiles will help you come up first. He mentioned working at your company plus has its logo added too, which instantly makes him more reliable.
What are the Differences between Local SEO and National SEO
As more businesses are focusing on website optimization, the market has also started to provide SEO services. Although online presence is vital for any business, applying some strategies can be more effective than others.
Below, we will compare and contrast Local SEO with National SEO. By the end of the article, you should make a better choice on which approach would suit your business best.
| Factor | Local SEO | National SEO |
| --- | --- | --- |
| 1. Target Audience | Local SEO focuses on targeting specific locations or cities. Local SEO is catered to those looking for a business or agency in their city – local customers. If you're distributing high-quality lumber for furniture-making purposes, then your target market would be limited to people living in (or near) that particular area. | National SEO targets a broader audience that resides anywhere in the country. National SEO caters to those looking for businesses throughout the entire nation – non-localized customers. For instance, if you were operating an e-commerce business selling trees online, your target market would be anyone interested in buying trees (regardless of their location). |
| 2. Content | Local SEO is more likely to focus on keywords and phrases in the town where the business operates (i.e., "Paddington Restaurants," "London Taxis"). | National SEO relies heavily on keywords and phrases that are searched across the entire nation (i.e., "Tax Advice London," "Wedding Cars Manchester"). |
| 3. Local Citations vs. Organic Links | Local SEO is more likely to focus on keywords and phrases in the town where the business operates (i.e., "Paddington Restaurants," "London Taxis"). | National SEO relies heavily on keywords and phrases that are searched across the entire nation (i.e., "Tax Advice London," "Wedding Cars Manchester"). |
| 3. Local Citations vs. Organic Links | Businesses need to be recognized locally for their Local SEO efforts to kick-off, building citations on major directories, such as Yellow Pages and Yelp. It leads to organic links being created naturally through the citation pages themselves. Local Citations typically consist of locally registered businesses with Google+, Yahoo! Local, Bing Business Portal, and NAP citations for a particular location. | With National SEO, however, businesses are competing with hundreds of thousands of other companies vying for keywords, so it's more likely that they will have to rely heavily on paid advertising so that their website ranks higher than all of the others for specific keywords. Organic links usually consist of industry-relevant and high authority links that search engines deem valuable. |
| 4. SEO Cost | While both Local and National SEO can be expensive, Local SEO is cheaper compared to National SEO. | National SEO tends to cost significantly more than Local SEO because of the increased competition and target audience (most likely due to larger advertising budgets). |
| 5. Ranking Factor | Local SEO uses several different ranking factors, including trust signals and local citations. Trust signals are when users link to websites in their content or other authors mention the website name in an article or piece of writing, which builds trust. | National SEO only uses one major ranking factor, backlinks from other national websites (major sites like Yahoo! and Google). |
Local SEO or National SEO: Which strategy should your business focus on?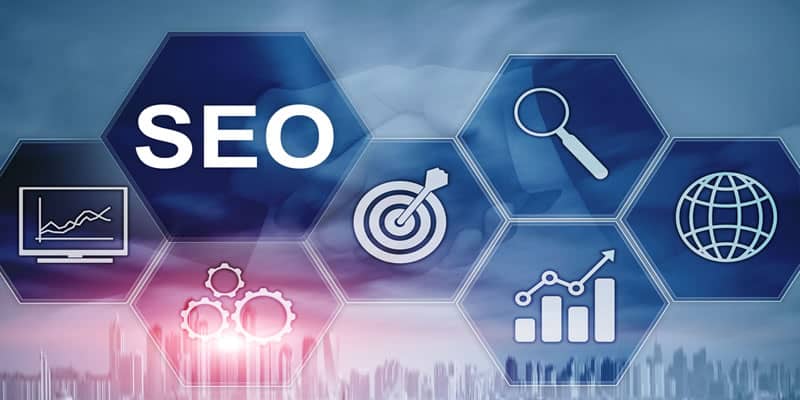 Smaller local businesses can take advantage of Local SEO strategies because they are typically easier to manage than National SEO strategies. These businesses stand the best chance of getting found simply by people searching in their town or city for a solution to a problem or product they need at that particular time. In essence, Local SEO is best for businesses that focus on local or regional search. For example, small businesses that provide a product or service to a regional part of the country may value local SEO more than national SEO.
National SEO is best for businesses that can look beyond local or regional searches. For example, large corporations that provide a product or service to many parts of the country, state, or even multiple countries worldwide may find more value in National SEO than in Local SEO. National SEO will allow a business to target a larger audience, and therefore get more bang for its buck depending on the size of the campaign. For this reason alone, businesses who have or want sizeable online marketing campaigns that focus outside their area should go with National SEO.