Why You Need An SEO Agency Now
Are you worried about not getting higher engagement on your website? Do you want to expand your small business? You need proper SEO services.
You may have heard many times about SEO. This SEO isn't as simple as it squeaks. It is a complex and multi-faceted creature, only an expert can deal with.
People are searching on Google for a nearby coffee shop to SEO service providers, every day. They believed in the first-page search outcomes. If you want to attract your desired audience. You need to insert the latest SEO.
A 2020 study shows that In the UK, keeping a digital marketing agency for SEO work expenses typically 394.75 British pounds per day.
Do you wonder why people are spending so much on SEO agencies? In this article, we are going to give you answers to your all question. Let's get down to it.
What is SEO?
As a small business owner, you need to have SEO experts to enhance your business. Do you know what is SEO?
Search engine optimization (SEO), is an art that helps you to grow your business.  SEO helps your website to rank higher in search engines. Search plays an important role in widening your business or website.
People don't bother to go on the second page of Google. If your website is SEO optimized. It will appear on the first page. As the traffic increases on your site, your business will grow eventually.
How Does An SEO agency work?
If you are planning to hire an SEO agency, you must be wondering how does an SEO agency work? An SEO agency helps you in optimizing your website or business.
Google makes modifications in its algorithm each month. If you want your business to stay on top of trends, you need to contract with an SEO agency ASAP. An agency has experts, they know how to deal with the latest SEO trends. They can make your website highly optimized.
Highly optimized websites are easy to find. When your website appears more often in search results, you have more chances to turn your visitors into loyal customers.
Here, in this article, we are going to discuss the reasons why you need an SEO agency now. Let's get down to it.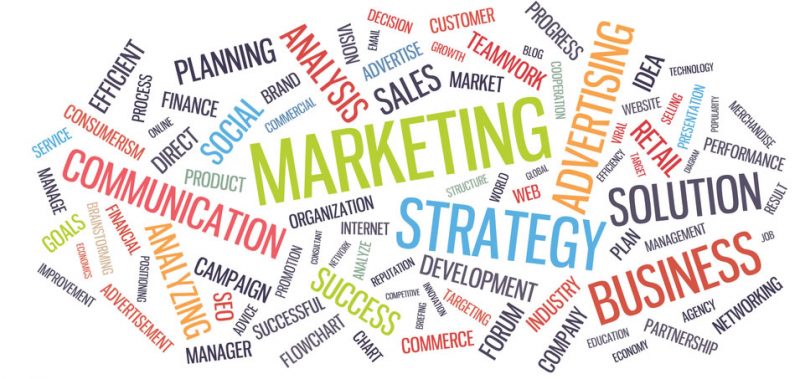 Hiring an SEO Agency Save your Time
If you have just started your business, you might have no time to pay attention to SEO. What's the solution? You should hire an agency.
An SEO Agency has experts that set up digital marketing strategies for you. These SEO experts can handle on-page and off-page SEO. Hiring an SEO agency, free up your time for others part of your business.
An SEO agency can help you in completing all the time-consuming tasks that include:
Keyword research
Customized your data
Optimizing content and keyword density.
Executing changes in your website
As you can see some of the major task an SEO company can perform. Now you should hire an SEO firm ASAP!
Hiring An SEO Agency Can Generate Brand Awareness
Marketing of your brand is very essential. If your competitors are using relevant keywords. They can bypass you easily. Now, what do you have to do in this situation? Hire an SEO agency.
An SEO firm can help you to boost your website ranking. A higher ranking can help your brand awareness by appearing in search results. Working with SEO experts will make it easier to target your desired audiences.
They will make a list of keywords that your customers are using. As your social network performance improves, your brand will also get a higher commendation.
Hiring an SEO Agency is Pocket-friendly
Hiring only one employee to complete your SEO job isn't a great idea. With an employee, you have to purchase SEO-paid tools, which are not so cheap.
An SEO agency brings everything with it. From SEO experts to paid tools. They have everything you need to have for expanding your business. Hiring only one employee can be a burden on your pocket. Because you have to pay salary each month without knowing the results. SEO results take few months to come.
After reserving an SEO agency, you can be free from the worries of results. Now, it is the responsibility of the SEO agency to provide you better outcomes. Otherwise, they lose you as a client.
Hiring an SEO Agency Brings Expert
An SEO agency has the experience and knowledge of creating and implementing effective digital marketing strategies. The expert knows what are the needs of your business. They will provide you all the variables that your website needs within your budget.
SEO agencies have years of experience. In the light of their knowledge, they will provide you everlasting results. The major benefit of hiring experts is, they have experienced unexpected situations before.
From sudden changes in algorithm to penalties. They can recommend you each feasible smoothly and rapidly.
Hiring an SEO Agency Improves Your Website Ranking
SEO has become the most significant be part of your website ranking. As the competition is getting strongest day by day. SEO needs are also increasing. Without website ranking, you may never get your desired developments.
After engaging with an agency. Your website will be optimized by experts that will lead your website to a high ranking. If you don't invest in different marketing moves. You will deal with issues in widening your sale.
An SEO firm provides your organic SEO services. That will transmit exceptional methods of improving your chances to reach out to potential customers.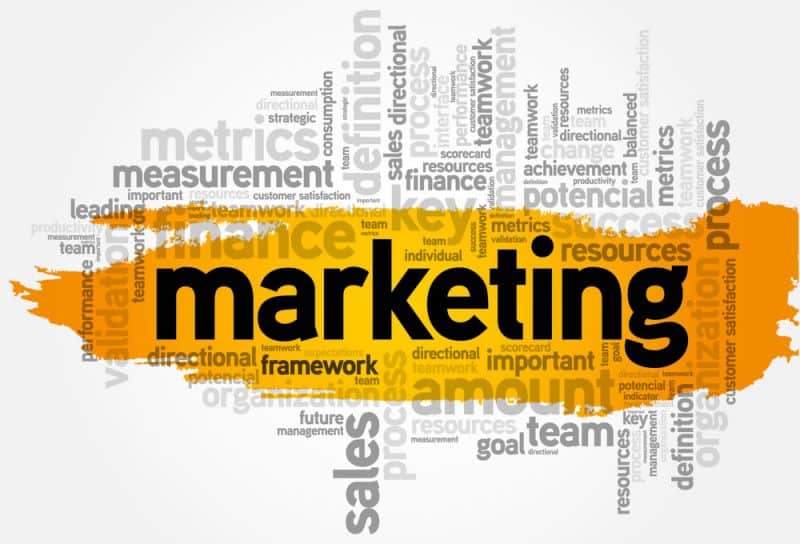 An SEO Agency helps you to win against your opponents
Consider two websites, one is SEO optimized while the other is not. Which website do you think will get more visitors? Of course, the one who is SEO optimized. This problem can be cracked easily.
An SEO Agency has experienced people, they know-how to escape your rivals. An agency has all the essential tools that can benefit. SEO experts will analyze your competitor's websites. Then they will compare your website with your competitors. If they will find holes in your website, they will fix them easily. If you are not willing to pay for an SEO firm. You are risking your website or business.
If your competitors are already winning. You should ask yourself a question. Why you haven't invested in SEO yet?
Hire an SEO Agency to Avoid Errors
If you have basic knowledge of SEO and are thinking to do your website's SEO. You might be guessing wrong. SEO isn't an easy duty to perform. Only professionals can modify it.
Many new business owners try to do their website SEO. But they can't. Google keeps updating its algorithm, only an expert knows how to insert trendy keywords.
If you are trying to do an SEO job. Don't do it. Because it will lead to major errors.  That will require lots of your money and time to get fixed.
With the help of an SEO agency, you can skillfully avoid major missteps.
Hiring an SEO Agency help in Improving Your Conversion Rate
Nowadays, everyone has access to mobile and tablets. If your website is SEO optimized. It is easily accessible to mobile and tablet devices. SEO-optimized websites can handily get navigation through these devices.
If your website loads faster and is easy to read. Your website is more inclined to snatch the attention of visitors. Later, these visitors can become your loyal customers or subscribers.
Hiring an SEO agency Build Customer Trust
People trust more on websites that arise on the first page of Google. If your website is not one of them, you are losing in the competition already. Every business needs to create trust with its customers.
When a consumer searches for a product or service on Google. If your website appears often in search results. They automatically start trusting your site. As your website visitors increase your business will also grow promptly.
Hire an SEO Agency to Stay Updated
SEO doesn't remain the same as it was last week. It is evolving continually. If you are not paying attention to the latest algorithm. You can't expand the business or website.
An SEO company will help you to keep up on top of trends. Agency has experienced SEO professionals. They know how to cope up with the latest trend and algorithms. They are dealing with these kinds of things for years. They can not only optimize your website but also take your website or business to the next level.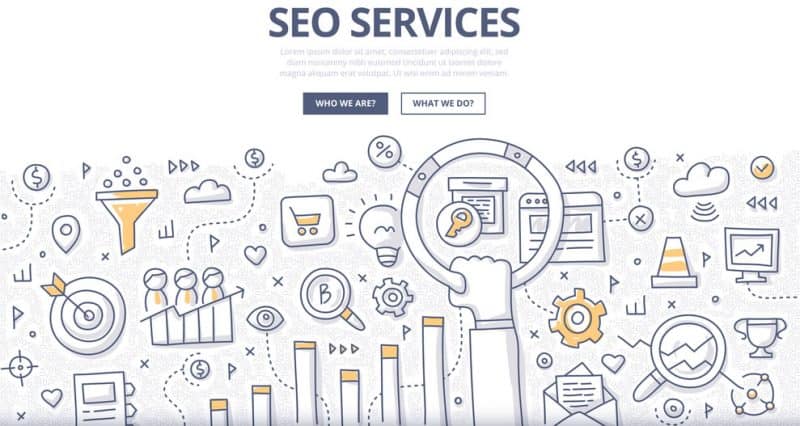 FAQ
Is hiring an SEO company worth it?
Yes, hiring an SEO company is worth it.  If you have just started your business, you might have many jobs lined up to accomplish. In this condition, an SEO firm can help you. From providing advanced marketing tools to SEO experts. They have everything your business need.
How much an SEO agency should cost?
An average cost of an SEO agency In the USA is 100-250$ per hour. For the US SEO companies, charges are 2,500-10,000$ per month. Whereas, if you want to hire a local SEO agency.
t depends on the geographical location and areas. Normal local SEO companies charge between 300$ to 2,000$ per month. The price also depends on the needs of your business.
How does SEO Agency help Small businesses?
Small businesses needs higher engagement. An SEO agency help in generating organic traffic. It benefits small businesses and potential customers. If your business website is well-optimized people find it easily. As your reach increases your business also grows quickly.
Final words
Investing in SEO services is always a reasonable idea. You can get everything you need for your business within your budget. An agency has all the marketing tools that are essential for the growth of your business or website.
Contracting with an agency is worth it. Because if you deal with an employee you have to pay each month. You need to buy expensive marketing tools. An agency will bring everything with it. Form SEO experts to paid tools. You just have to spend on an agency only once.
Now, the agency is responsible to provide better results for your business. If they don't, they will lose you as a client. After reading this article, you won't think twice about spending on an SEO agency.