15 Roofing Marketing Ideas in 2023
Finding leads for your roofing business and converting them to customers and promoters of your roofing company can be a hurdle. The competition amongst roofing companies is already stiff, and buyers' behavior is changing everywhere—and roofing customers aren't exempted.
Thus, if you want to stay on top of the game, it would be best if you put your best foot forward by employing the right marketing techniques for your roofing company. In this comprehensive guide, we show you 15 roofing marketing ideas to consider in 2021. So, let's get to it!
Why Marketing for Roofing Companies
With the right marketing techniques for roofing companies, it's easy to reach out to your target audience and to convert them to buyers. But that's just the tip of the iceberg! Below are more reasons why marketing is important for roofing companies.
Existing and Projected Demand in Roofing Services
According to Market Research sturdy, the roofing industry in the U.S. is projected to grow at a 4.9% annual rate. According to the projection, the expected market value for the roofing market is $19.9 million by the end of 2021. This number should go up year after year based on the 4.9% compounded annual increase rate.
So, what should you learn from this? There are loads of opportunities in the roofing industry. With the ever-increasing demand, there'll always be customers that need your services. That's why you should up your game to reach out to them through notch marketing techniques.
Generate More Sales
Nobody is in business for the fun of it. The purpose of any business is to solve people's problems and hopefully be compensated for that. The same logic applies in the roofing industry.
As a professional in this space, you do justice to your audience by anticipating their needs and offering feasible solutions. They can only learn about your existence when you put yourself out there. The good news is, that's where marketing for roofing companies comes in handy.
According to a Kingdom Roofing report, 78% of roofing experts believe commercial roofing sales will continue to surge in 2021. That's an over 50% confidence level by experts like you. If they're planning to capitalize on this growth, so should you.
Establish Your Brand as the Authority in the Roofing Space
Let's face it! There are tons of competitors numbering hundreds, if not thousands. The only way to compete favorably is by establishing your brand as the authority. Customers often relate to brands that genuinely care about them and those that know what they're doing.
You have all it takes to succeed. Good for you! You've got the right team in place, and you know how to solve roofing problems. Next, you need to show your ideal customers what your brand is capable of. This is the best way to move the needle for your roofing company.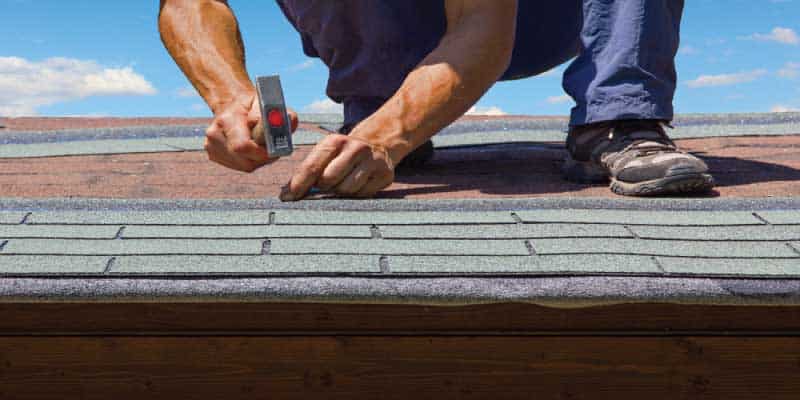 Top 15 Roofing Marketing Ideas 2021
But what marketing ideas should I implement for the success of my roofing company? You're probably asking. Now that you know why you need to market your roofing company let's take a deep dive into the proven marketing ideas for roofing companies that you should consider.
1. Claim Your Business on Google
What does claim a business on Google mean, you ask? To claim your business on Google means strategically positioning it through optimization and making it accessible to customers. When you claim your business on Google, local roofing customers can find you easily on search by using keywords and key phrases.
Why should you claim your business on Google?
Claiming your business on Google has tons of benefits. If you're wondering what they are, below is the quick rundown.
Helps to establish credibility
Google doesn't usually recommend businesses to its users if it believes the business isn't worth it. Therefore, claiming your business on Google sets you apart as a credible roofing company to do business with.
Helps to boost SEO ranking
Claiming your business on Google immediately rewards you by positioning your business high on the SERPS, making it easy to be found by potential roofing customers.
Apart from the SEO benefits from search, Google lists your business as one of the local roofing companies on the first page of the SERPs. This is an incredible way to get free exposure and advertising on Google.
Presents an Opportunity to funnel leads
Google my business is the first point of interaction between your leads and your business offering. From here, you can channel them to the bottom of the sales funnel to convert them to buyers.
2. Create an Outstanding Website
In 2021 and beyond, the world is shifting more to the online space. Most if not all business operations are going online. At this point, you can't afford not to have a website for your roofing business. Most importantly, it's not just a website but a unique website.
More often, users looking for products, services, or companies start their search online using search engines like Google, Yahoo, Bing, etc. A study by WEBFX confirms that 93% of users begin their search online. This is an opportunity you don't want to pass you by. That's where a roofing business website comes in handy.
What should be included in a business website?
That being said, below are the things to include in your roofing business website.
Statement of purpose and how you help your roofing customers.

An easy way of contacting you.

A site map for easy navigation.

Customer testimonials for social proof.

Top-notch on-page and off-page SEO to optimize the site.

Top-quality content, including blogs and articles.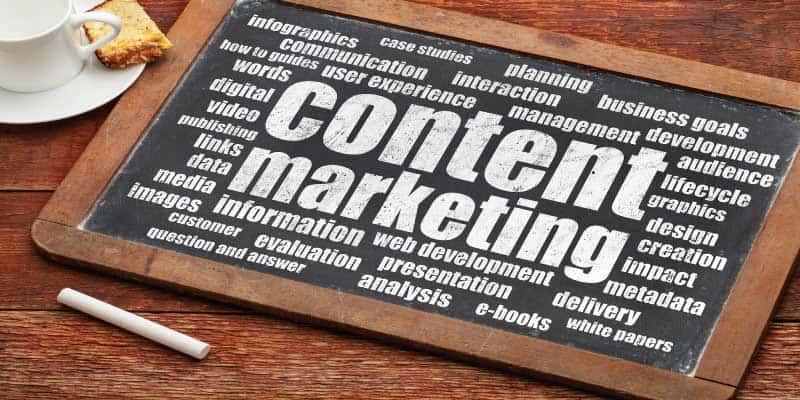 3. Embrace Inbound Content Marketing
Creating an outstanding website is the first step to success. Next, you want to woo your leads and customers with top-quality and useful content. The 93% of users who begin their search on Google and other search engines often look for information first and not to buy something.
As a savvy roofing services entrepreneur, you have to understand this logic because it's the only way to benefit from the digital marketing space. So, how should you go about it? You need to embrace inbound content marketing by creating content that answers questions your leads could be asking. This establishes you as helpful and caring, rather than being after profits.
What type of content might be included in your website?
One reliable way to do this is by creating useful in-depth blogs and articles that answer these questions. Once your potential clients find you useful, it'll be so easy to convert them. Other types of content to leverage on your website include:
Turning text content to video and audio
4. SEO for Roofers
Search engine optimization, aka SEO, is one way to optimize your business for search engines. Like we've already seen, 93% of searches begin on search engines like Google, Bing, Yahoo, etc. Therefore, you want your business to appear top of the SERPs when people are looking for roofing solutions.
Why Is SEO Important for Your Roofing Company?
SEO is essential for your roofing company in a myriad of ways. Below are the main benefits of SEO.
Presents an opportunity to get free organic traffic
Through SEO, you get free traffic to your website landing pages to convert to sales. Eventually, organic SEO helps to save advertisement costs, and you can use the money on other business needs.
Increase your business bottom line
The trickle effect of free organic leads is that you can easily convert the traffic to make more sales because customers are already interested to make a purchase. This means you don't have a lot of heavy lifting to do.
Paid SEO services are cost-effective
An example of paid SEO service is pay per click (PPC). As the name suggests, you only pay when somebody clicks your google ad. It's a brilliant way to get the most from paid SEO services.
5. Test Google Local Services Ads for Roofers
Finding qualified local leads can be a hassle, especially when there's a stiff competition or when you have a relatively new roofing business. The good news is, you don't have to stress over it because you can counter this hurdle with Google services ads for roofers.
How do Google local services ads work? You could be asking. The ads work like PPC since they use the same SEO and key words technique like PPC. However, they get immediate attention than PPC because they appear on top of PPC and other organic search results.
This approach gives businesses the eyeballs they deserve. So, we believe it would be great to try it out as a marketing idea and see how it performs. Before testing these ads, you first have to attain the google guarantee badge. This is one-way google helps you to establish credibility for your business. To get the budge, you only need to apply from Google for approval.
Google local services ads have relatively the same benefits as PPC. However, the main difference is that you only pay when someone contacts you in Google local services ads. In our opinion, this is an excellent way to save on ad spend.
6. Email Marketing for Roofers
Over 4 billion people have an active email account. Studies show that email marketing offers a higher return on investment than social media marketing, inbound marketing, paid advertising, and SEO combined.
According to Campaign Monitor, for every $1 spent on email marketing, the return is $44, an over 4400% ROI. There's every reason to capitalize on email marketing for roofers. If you're yet to, this would be the time to get started.
7. Social Media Marketing
According to a study by LYFE Marketing, 81% of the U.S. population has at least one active social media account. In addition, over 50% of the population has two or more active profiles. What does this mean?
Your potential and existing roofing customers spend most of their time online on social media platforms. As a savvy marketer, you should be where your leads are because it's the starting point to converting them to paying customers.
Social media marketing is versatile, meaning you can leverage both organic and paid techniques to reach out to your potential customers. In addition, you can capitalize on customer stories and product demos to win more customers.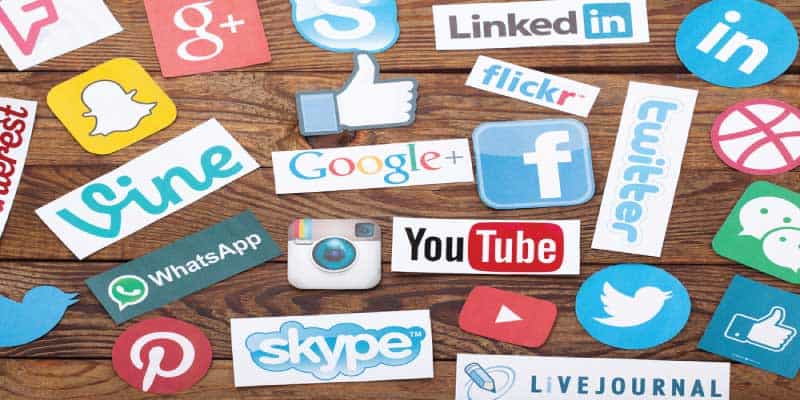 What is the most popular social media for businesses?
The most popular social media platform for businesses is Facebook. It has over 2.895 billion active monthly users, making it the most popular social media platform for businesses. Other popular platforms are:
Which social media is best for roofing marketing?
Facebook and Instagram are the best social media platforms for roofing marketing because they've got the numbers, and you can tailor-make content to suit your audience.
8. Running a Referral program
Your ultimate goal should be turning first-time buyers to repeat buyers, promoters, and advocates of your business. Leveraging existing customers to acquire more leads is the definition of referral marketing. Often it's accompanied by an incentive like a percentage cut from the sale.
9. Invest in Paid Advertising
Paid advertising is a sure way to reach out to many potential roofing customers. That being said, you can run advertisements on social platforms, search engines like Google, and offline channels like radio and TV.
10. Manage your online reviews
Online reviews help you establish credibility and gives you an edge to influence more leads. You can leverage these top three online business reviews sites: Google my business, Bing places for businesses, and Facebook ratings and reviews.
11. Show Your Roof Work Portfolio
Creating a professional roof work portfolio is one sure-fire way to influence more leads. People value proof more than anything else. It's one thing to tell and another to show it. So, to persuade more people, you want to create a portfolio you can leverage.
12. Give New Homeowners Deep Discounts
Incentivizing new homeowners by giving discounts goes a long way to establish a strong bond and trust. You want to go hard by creating a lasting impression with your customers early enough.
13. Understand the Needs of Your Local Market
You want to know your target audience comprehensively to offer the right services. This includes their pain points, desires, challenges, and goals. To go about this, you first need to create a customer avatar to study your different buyer personas.
14. Boost your Conversion Rates
Nothing happens until one of your links is clicked, whether on social media, emails, or paid online advertising. Your best shot at making more sales is getting more clicks to your landing pages. The best way to go about this is to optimize your links for high click-through rates. One way to do this is by communicating the benefit on the hypertext and where the link is leading.
15. Offline Marketing
This is marketing done outside digital marketing channels. Offline marketing is a great way to reach out to senior citizens who may not be into the online frenzy. Below are the top offline marketing channels to consider.
Billboards and other signage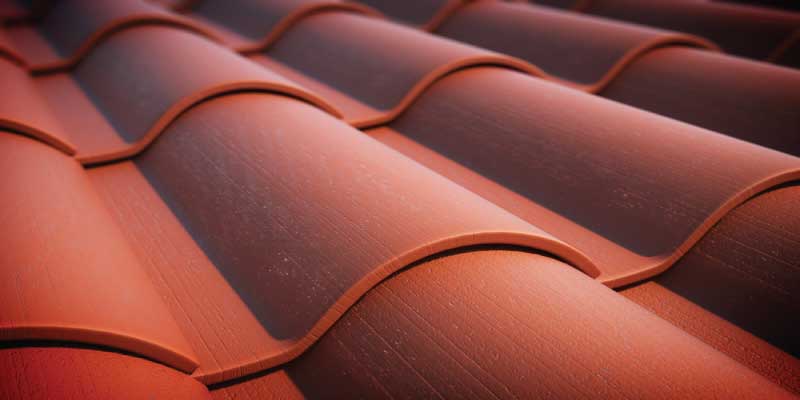 FAQ
What are the most important elements of roofing marketing?
These include knowing your target audience comprehensively, using the right channels to reach out to them, and presenting the right offers.
What can I do immediately for my roofing marketing?
First, establish a credible brand that solves roofing problems. Then, survey to understand your target audience.
How can I get roofing leads on autopilot?
You can leverage inbound content marketing and lead magnets to get roofing leads on autopilot.
Which digital marketing strategy is most effective?
Email marketing earns an ROI of over 4400%, making it the most effective digital marketing strategy.
What are common roofing marketing mistakes?
The common roofing marketing mistakes are operating without a marketing plan, not following market trends, and not leveraging online and offline marketing channels.
Need Help with Roofing Marketing Activities
Doing all these on your own can be daunting because you already have a lot on your plate. Cube Digi Media have helped hundreds of roofing companies like yours and would like to do the same for you. All you need to do is contact us now to chat the way forward!