20 Auto Repair Shop Marketing Ideas 2023
As more auto repair shops continue to embrace marketing, attracting new customers and maintaining the existing ones can seem daunting. The Covid 19 pandemic has affected businesses, in that they are adopting online marketing to reach more customers.
But, this does not mean that you should neglect offline marketing strategies like word of mouth, banners, and billboards. The number of auto repair shops and competitors keeps on increasing.
As of the Quarter of 2020, the number of auto repair and maintenance shops in the USA was approximately 234,700. It was a 0.9% increase from 2010.
With such a high increase in the auto repair business, you want to attract as much traffic to your shop. So, how is this possible? Which marketing ideas should you implement in your business to convert more customers?
In our comprehensive guide, we have a detailed list of marketing ideas to adopt in your shop. So, let's get started!
Marketing Benefits for An Auto Repair Shop
If you're not already marketing your auto repair shop, then you're missing out on potential customers. Marketing is a top strategy to beat your competition and maintain existing customers.
Other benefits that come with marketing are:
Creating awareness
What percentage of customers are aware that your shop exists? Do you want to get more customers into your auto repair shop? Now, this is where awareness comes in.
Whether you're carrying out online or offline marketing, make sure your new customers are aware of the services that you offer.
Digital Marketing is cheap
Offline marketing is expensive and slow as compared to online marketing. A common example of online marketing is ads. Most people will miss a billboard advert but will click on a banner ad on a website.
With ads, you're free to set a budget. In most instances, the ads are effective as compared to offline marketing.
It helps you stand out from your competition
From the statistics above, you can already tell the increase in auto repair shops. With a creative marketing strategy, you can beat your competition and convert more customers to your shop.
For instance, if you're running an ad, it's best to customize it to represent your brand. As a result, more customers will click on it while others end up converting.
Marketing increases referral traffic
Most customers request services from a shop based on a referral. Most referrals are from word of mouth. If someone likes your auto repair services, they are likely to pass a good word to friends and family.
The importance of marketing is that it helps retain the existing customers and convert prospecting clients. Someone who requires your services is likely to request based on a referral from another customer.
Top 20 Auto Repair Shop Marketing Ideas
More than 50 of the largest auto repair shops contribute to 10% of the industry. Further, the auto repair industry contributes a value of approximately $880 billion in a year.
As the industry grows, you need to be ready with the marketing ideas that help you scale up your business. Lucky for you, we got your back.
Our list has the best marketing ideas for the auto repair shop to help you improve your business. We will discuss both offline and online ideas.
Let's get started!
Online Marketing Ideas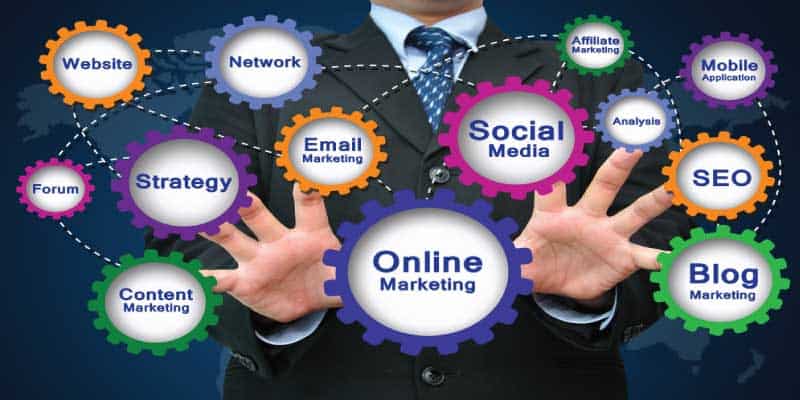 1. Design an SEO-optimized auto repair website
Before a client reaches out for your services, they will start by checking you online. Now, this is where a professionally designed website applies. It represents your brand online.
So, what do you want customers to perceive when they visit your site? A website has the potential to attract or turn away customers.
To design a website, you need to have a domain. Next, have a logo, services page, high-quality content, images, and a portfolio to represent your brand. The website should be mobile-friendly to make it accessible from various devices.
Also, you can hire a digital marketing agency to help you optimize your website. Search Engine Optimization helps to increase visibility and ranking on search engines.
Having an auto repair website is very important. Statistics show that 81% of shoppers begin by searching online before purchasing or visiting a store. It represents your brand online, and it also compels customers to take action.
2. Create a listing on Google My Business (GMB)
Besides SEO, Google My Business is another idea that helps to increase visibility on search engines. The advantage of using it is that it's free to create an account.
To use Google My Business, you need a business profile for your auto repair shop. Enter the details about your business to enable your shop to appear on Google maps and search. What you need is your business name, category, and address for the shop location.
Google My Business has seen 16% of businesses receive more than 100 calls monthly. If you do not claim your business on GMB, your auto repair shop will not appear on maps. Thus, it affects your visibility on search engines.
3. Optimize your website for SEO
As earlier mentioned, SEO is essential to your website's ranking. It is divided into three categories – technical, on-page, and off-page SEO.
It involves mobile responsiveness, link building, website speed, content marketing, site architecture, crawling, and indexing. Optimizing your website earns you organic traffic.
49% of marketers feel that organic search drives the highest return on investment (ROI). There are so many benefits of optimizing an auto repair website.
First, it increases the chances of your website ranking on the first or second page on search engines like Google and Bing.
Second, it's easier for Google and other search engines to crawl your pages. Hence, you end up benefiting from organic search traffic and clicks.
4. Create a content marketing plan
Have you heard of the famous quote by Bill Gates that content is king?  72% of marketers feel that content marketing helps to increase leads and drive engagement.
As the name suggests, content marketing involves creating high-quality content that offers value to the target audience.
In addition, the content should answer the reader's questions. Examples of content marketing are video marketing and blogging. Your auto repair website should have a blog section.
It contains long-form content that offers insights to the readers. Whether you prefer to use a video or blog, you can create content around varying topics like how-to guides or videos, car maintenance, latest car trends, car history, or DIY repairs.
As part of content marketing, you can create content and include reviews of car products or your services reviews from happy clients.
Currently, 48% of the world population is using social media. 73% of marketers feel that they achieve the marketing goals on social media. Is your auto repair shop on social media?
You can use Facebook, YouTube, Twitter, Linked In, Instagram, Twitter, or Whatsapp. Social media benefits are that it's free, simple to operate, and convenient.
You can also make use of social media marketing (SMM). It includes using campaigns or running ads. The advantage of using ads is that it's targeted, and reaches a broader audience.
6. Promote offers and discounts through emails
Do you have an offer or discount for your customers? Email marketing involves sending personalized emails to your recipients.
80% of marketing professionals feel that email marketing helps in customer retention. It also increases conversion. If you implement it in the right way, you're likely to increase your ROI and convert more customers to your shop.
However, make sure that you do not send promotional messages that can easily have your audience opting out.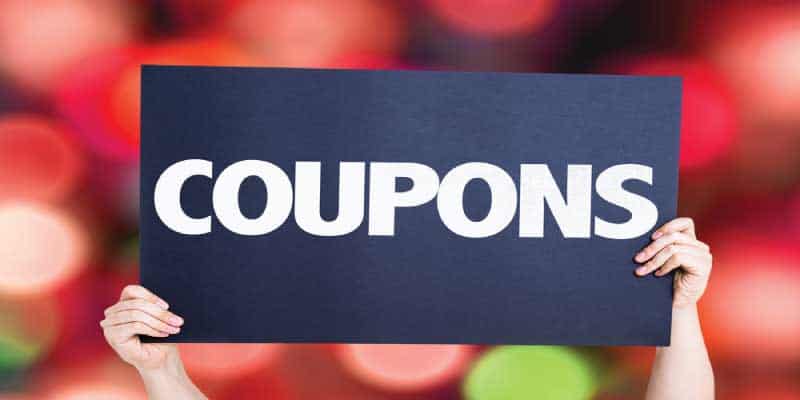 7. Attract customers by giving out coupons
One of the ways of appreciating your customers is by giving out coupons. Your goal here is to retain existing customers as well as attract prospecting clients.
You can use coupons in your auto repair shop to offer free maintenance, among other discounted services. Incentives attract customers to your shop.
For example, your coupon can have free service within a set limit charge. You can also have two coupons, for new clients and one for existing customers.
8. Implement paid advertising
Marketing can be paid or free. Paid advertising involves using ads, like Facebook ads, Instagram ads, and pay-per-click ads on Google. With the growth in auto repair shops, you should consider implementing paid advertising.
With paid advertising, you either pay through pay-per-click or cost-per-mile (1000 miles). You can use a video, text, image, or banner ad in your marketing ads.
Paid advertising is affordable. It depends on the type of ad you want to run. Hence, you pay for the ads based on your set budget. Paid search contributes to 66% of automotive calls, while 34%  is from organic search.
9. Manage your online reputation
Which first impression do you want people to have about your auto repair shop? A success factor for your auto repair shop lies in its reputation.
With so much competition from other auto repair shops, ensure you constantly check how people perceive your brand. It attracts customers and builds trust.
10. Request for referrals from existing customers
Offering the best, quality services to your existing customers has the potential to earn you referral traffic. You can ask your customers to recommend your shop to other potential clients.
Often, referral programs are usually successful. In fact, according to Nielsen, customers are 4 times likely to convert when referred by a friend.
Referrals and word of mouth work the same. That is, it builds trust and creates awareness. Most people tend to trust a friend, colleague, and family member's review rather than an advert.
11. Showcase your work through portfolios
The best platforms to showcase your work are your website and social media pages. Have a portfolio that new clients can check and build trust with your shop.
In your business portfolio, include videos of your work, images, and testimonials from clients. Also, if you're dealing in different products and vehicles, make sure that you add them within this section.
12. Promote your business through telemarketing
Technology has led to the rise of marketing ideas. Telemarketing makes it easier to convert clients to your shop through the internet or by calling.
The main types of telemarketing are lead generation, inbound calls, outbound calls, and sales calls. For instance, you can run ads to generate leads or make potential sales calls to existing customers.
If you're already implementing offline and online marketing and still having slow traffic to your shop, you can use telemarketing.
13. Request your clients to write a review
After a service, do not be shy to ask your customers to leave a review. They help to build trust, especially with new customers. In addition, it helps to prove that customers can rely on your services.
Most clients will request services based on the reviews. Reviews attract new customers and retain existing clients.
Offline marketing ideas
Besides the online marketing ideas, the offline strategies will also help you maintain and attract new clients: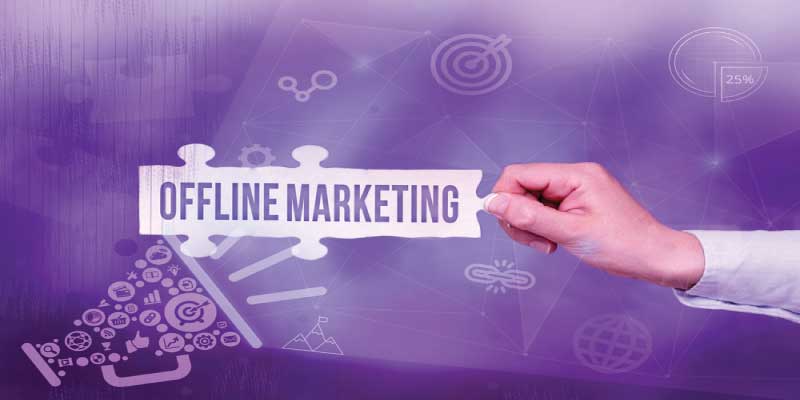 14. Advertise your shop in newspapers
You read it right! Businesses still advertise in the newspapers. It may seem like an outdated way of advertising, but newspapers are still popular.
They have a greater reach. 105 million people read the newspaper online or print, while 110 million others read the papers on Sundays. Most people trust newspaper advertisements.
15. Advertise on billboards
Billboards are print or video advertisements on highways, roadside, and tall buildings. Billboards and newspapers are considered traditional marketing methods.
To attract people to view your ad and grasp the message from a car, your ad should have large images, visible texts, and a color blend.
Statistics reveal that 71% of people view adverts on a billboard on a roadside. They are also 80% cheaper than television adverts. Billboards are still effective, and with the advancement in technology, you can use video adverts instead.
16. Create awareness through radio advertising
Radio adverts are hard to miss. They are repetitive, short, and precise. A tip to a successful radio advert is to make the first few seconds as attractive and attention-grabbing as possible.
Most people attend to other issues and miss out on adverts. To attract attention, you can have voice-over audio, then personalize the advert.
Radio adverts are of different types. They can be commercials, live reads, or sponsorships. Be as creative and informative to attract the right audience to your shop.
17. Market through sponsorship
Sponsorship boosts your marketing reach and earns you new clients. You can sponsor an event and invite other brands as well. The success of the sponsorship relies on your networking efforts.
If you're a small auto repair shop, you can sponsor local events within your community. You can start by creating awareness of your event on radios, billboards, and social media platforms.
Besides, you can also invite automotive brands and ask them to tag your shop. Sponsorship helps to attract new customers. Let them know what's in it for them and build trust.
18. Design flyers and postcards
To attract people to your auto repair shop, make sure that the flyers have attractive designs and are human-readable. Also, avoid sending out too many postcards to your existing clients.
A trick to using postcards is by sending them when necessary. That is if you have an offer, discount or an event in your shop. As for flyers, you can hire a designer to design an attractive printout that new and existing customers will spare time to read.
19. Advertise through word of mouth
Although lightly mentioned earlier, word of mouth is one of the best offline marketing strategies. A happy and loyal client will talk about your auto repair shop with friends, family, and colleagues.
We all know how reluctant people can be with new service providers. But, if a client gives in a good word, it creates awareness and attracts new clients.
Globally, word of mouth drives revenue of $6 trillion annually. It generates 13% of the total sales. The reason why you should adopt this marketing idea is that it increases brand awareness by 83%.
Word of mouth builds trust. For example, a client has been having issues with their car. They visit your auto repair shop and get satisfactory services. Such happy clients are more likely to refer their friends and give positive reviews.
20. Attend events within your niche
For instance, BMW is holding an event within your location. You can request to attend the brand's event. Ensure that you connect with people and share information about your auto repair shop.
From the event, you're likely to attract and convert new clients. Besides, you can request the event hosts to acknowledge your shop. But, remember to remain professional and do not oversell your business.
A successful marketing strategy should not be about selling. It should give people satisfactory reasons why you should be a top priority when they need a repair service for their vehicles.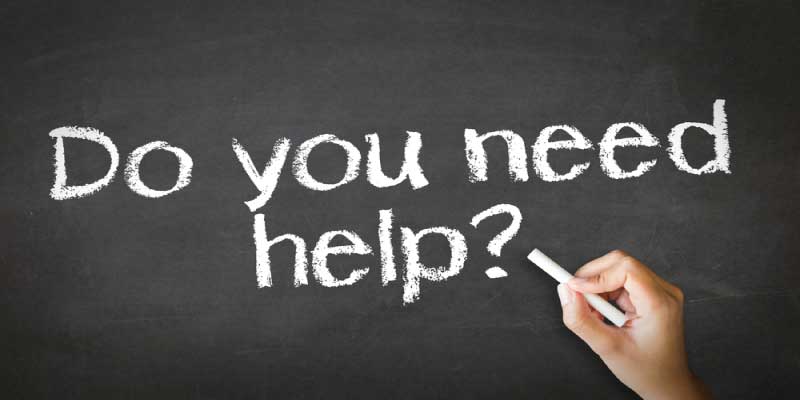 Should You Need Help With Auto Repair Marketing?
Sometimes, things can get out of hand when you do everything by yourself. You can focus on your business while we help you create awareness, attract and convert clients to your shop.
At Cubedigimedia, we are here to help you market your business. We offer various services, including SEO, digital marketing, and web design.
The advantage of working with a professional is that we guarantee results. Contact us, and we'll help you drive traffic, convert new clients and maintain existing customers.